Today, I am sharing a super simple 2 ingredient quick chocolate mousse Recipe that has no eggs or gelatin! It is ideal for to serve individually as mousse shots to a crowd.
Classic chocolate mousse contains eggs so this is not that one for sure but it certainly is super easy and delicious and very close to the real deal. If you keep a few things in mind, this recipe is a keeper.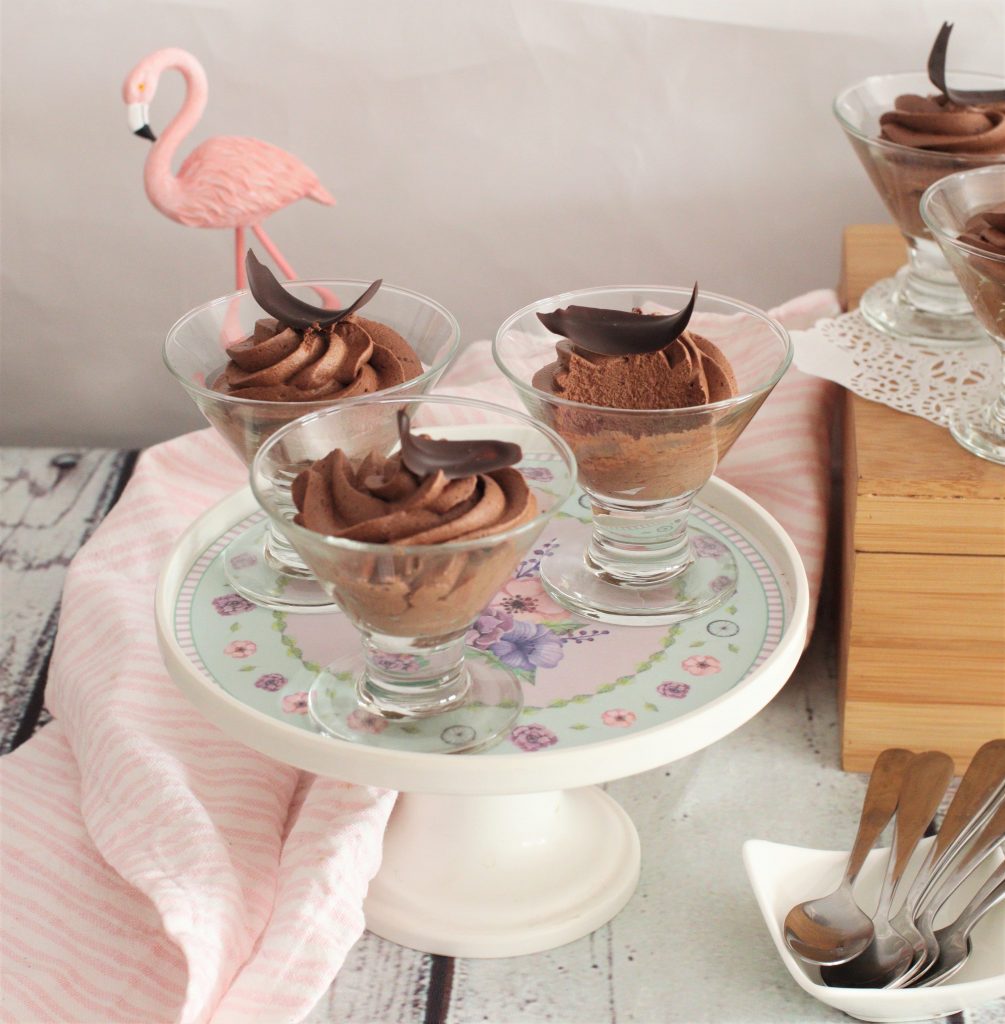 How do you make chocolate mousse from scratch?
I have a great recipe of traditional classic chocolate mousse here. Please excuse my photography, it makes me realize how far I have come. Anyways, so that recipe is based on eggs but this recipe is perfect foe beginners or a quick dessert fix. You cannot really go wrong with this one, just keep an eye on melting the chocolate thoroughly (don't burn) and whipping the cream to soft peaks.
How do you thicken chocolate mousse?
This recipe has no setting or thickening ingredient like corn starch or gelatin. Chocolate is the setting agent in it when it cools down along with whipping cream.
What makes chocolate mousse light and fluffy?
Cream is whipped to medium peaks and is aerated well to get that light and fluffy texture of the mousse. Minimum 35% fat content of cream will make nice stiff peaks hence making it light and airy!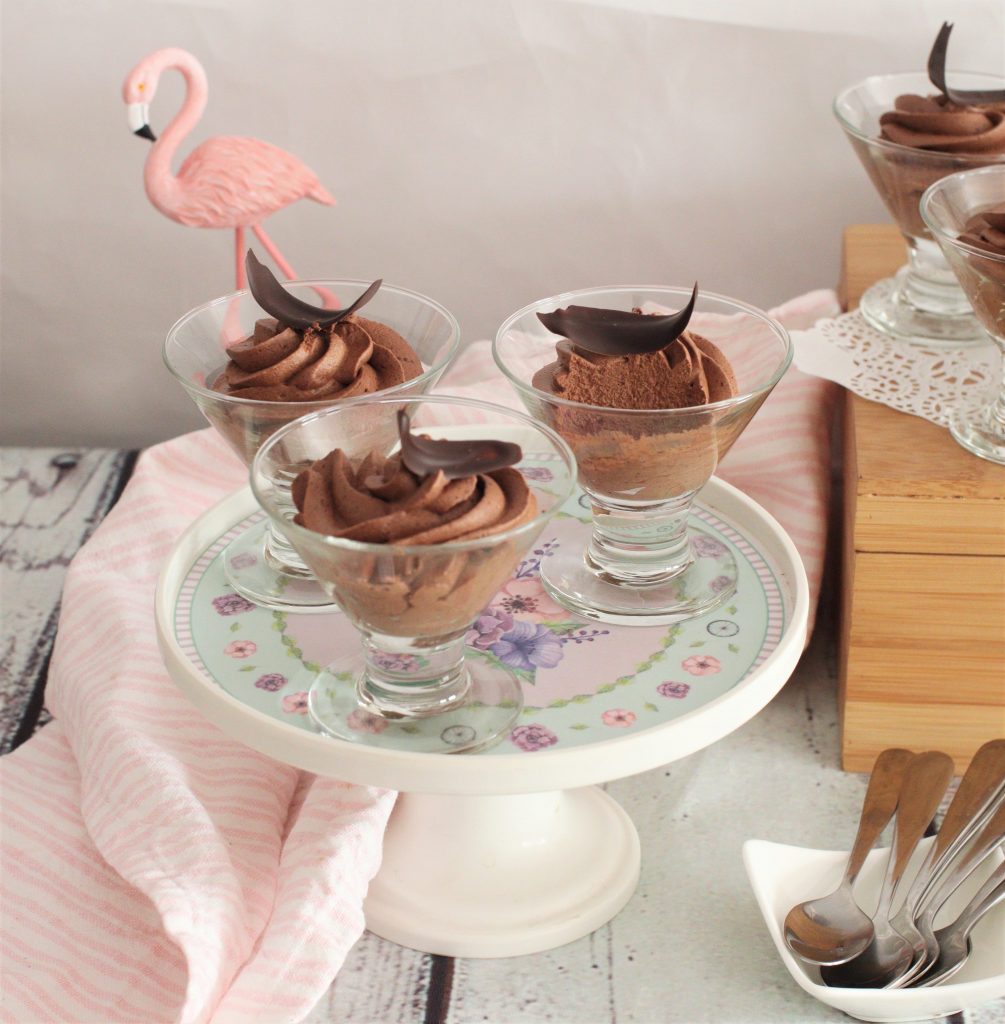 What can go wrong with 2 ingredient quick chocolate mousse?
This recipe is super simple but there are a few things that can potentially go wrong. I am not talking about the classic one. In this recipe, take care of following points:
Melt the chocolate thoroughly, no bits and pieces should be left but do not make it super hot, it has to be barely warm when added to cream.
When chocolate is added to the cream, it it has pieces or not fully melted, it might get solidify quickly by the cold cream hence the texture will not be smooth.
If chocolate is too warm, it might break the cold whipped cream.
Whip the cream with salt and sugar to medium stuff peaks, do not over or under beat it.
Cocoa Powder is optional if you are using a good quality dark chocolate at least 58%. If you use, follow this tip. Once you dissolve the cocoa powder in hot water, cool it as well, before incorporating into the cream.
Yield: 15 shots
2 Ingredient Quick Chocolate Mousse
An Easy quick 2 ingredient chocolate mousse shots, eggless and gelatin free!
Total Time
3 hours
30 minutes
Ingredients
1 1/2 cup 33%-35% fat content whipping/heavy/double cream
7 ounces dark chocolate (50-60% cocoa butter) ***
2 tablespoon good quality cocoa powder *
4 tablespoon hot water
1 tablespoon sugar **
pinch of salt
Instructions
Melt chocolate in microwave (30 seconds interval) or double boiler, stirring continuously. Cool slightly.
Whip cream to soft peaks.
Dissolve cocoa powder in hot water.
Add in the whipped cream, beating continuously.
Add melted chocolate in a steady stream beating continuously.
Place in a piping bag with star tip or use zip lock bag to pipe into serving glasses.
Chill for 3-4 hours.
Decorated with tempered chocolate decoration/whipped cream or simple cocoa powder dust!
Notes
* get the best quality chocolate available, not chocolate chips
** you can skip sugar if your chocolate is sweet enough
*** You can skip cocoa powder if you are using good quality dark chocolate with at least 58% cocoa butter
How long does Chocolate Mousse lasts?
This mousse is quite stable when refrigerated. In fact, I even use this as filling for my cakes and also in a very popular recipe Triple chocolate Mousse cake which is linked here. It can stay up to 3 days without any decline in quality refrigerated. After that its starts to deflate and loose the texture.