Almond Biscotti is one of my favorite recipes and it took me long to post because I couldn't click decent pictures. Biscotti reminds me of my brother in law who love these and buys big containers from costco. Once it was empty and I baked and filled it up. When he saw, he was surprised how it got refilled because he couldn't distinguish between store bought and home made.
What is Biscotti?
Biscottis are Italian version of our desi cake rusk only with less fat/butter. They are perfect to dip in your tea or coffee and won't betray you by breaking and slipping away in it.
They are twice baked cookies hence the extra crispness.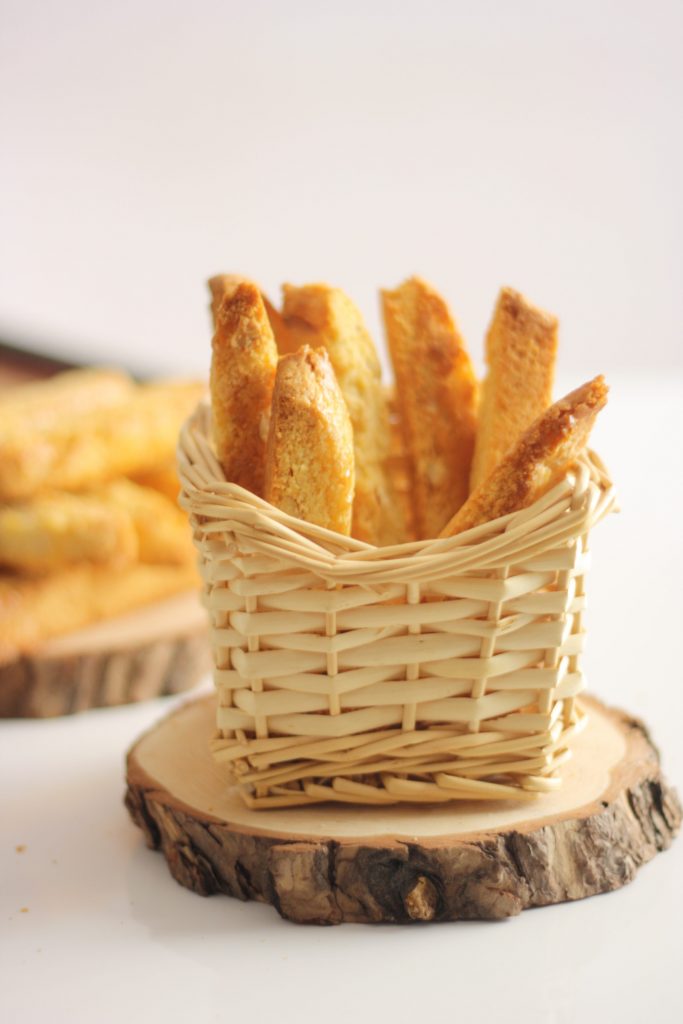 Almond Biscotti – Flavors and Variations
The variations also are infinite. You keep the base recipe same and add in anything you fancy like coconut, chocolate chips, nuts, dry fruit etc. I have a separate post for chocolate biscottis also which you can find here.
This recipe also yields a big batch so you can make on weekend and enjoy them rest of the week, perfect for lunch boxes. The entire recipe has 4 tablespoon of butter and is primarily an egg based recipe. I want to try with whole-wheat also but for now this is my go-to recipe.
How to store almond bisctotti?
They keep extremely well upto a week in an air-tight container. I feel they get only matured in flavor with time. I find them really nice for kids lunch boxes.
Now lets make it.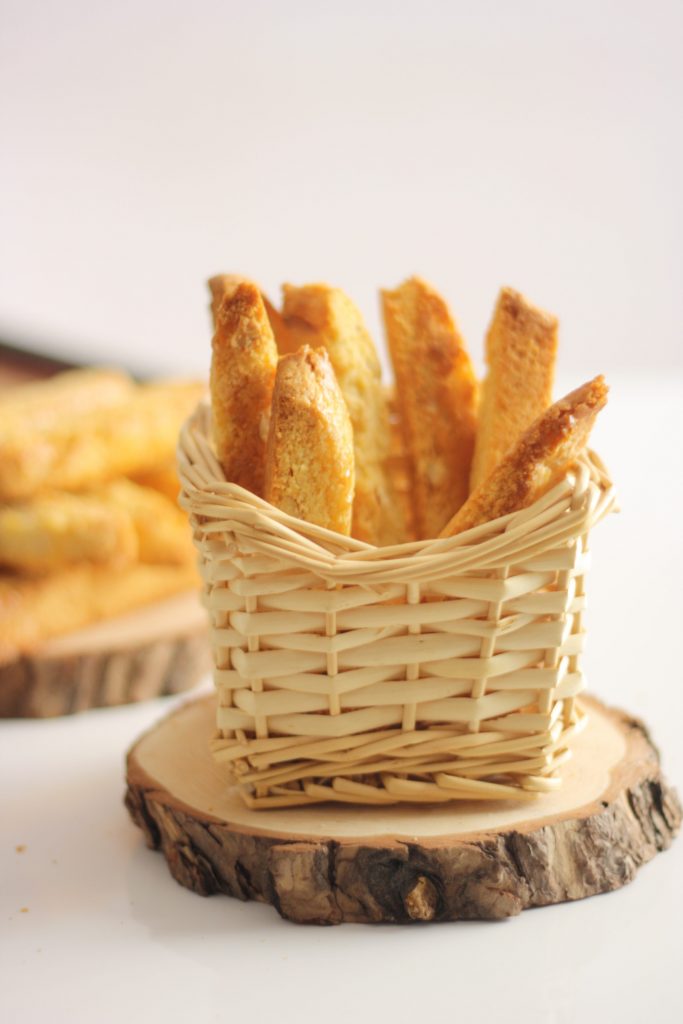 Almond Bisctotti
2019-02-22 07:55:22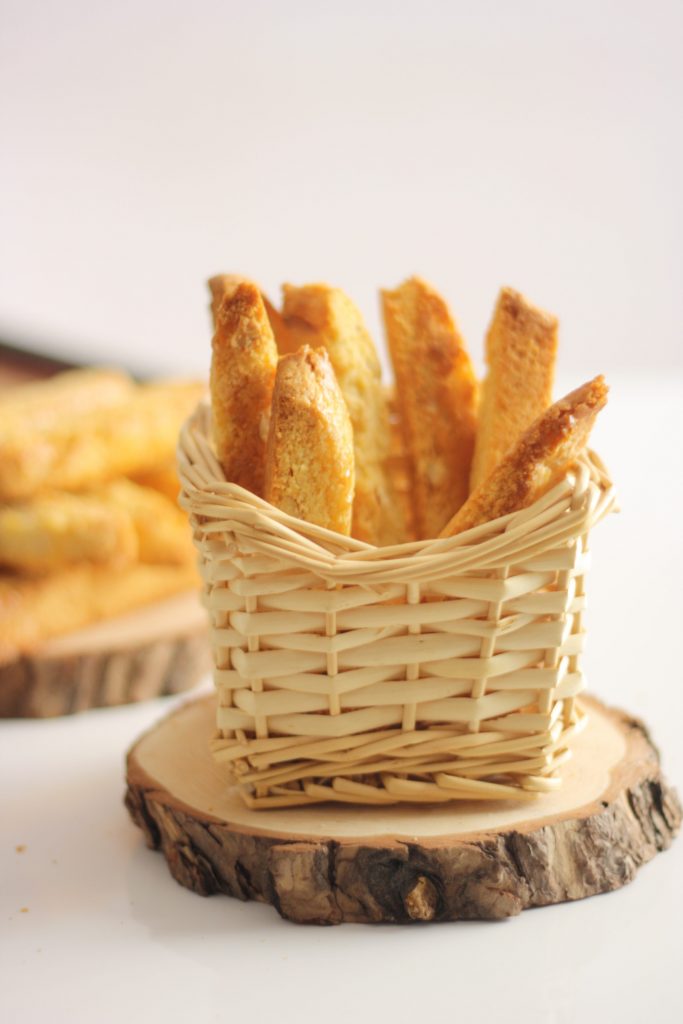 Serves 10
A staple for lunch boxes, teas and coffees, this Italian version of our Desi twice baked cookies called cake rusk are relatively less in fat and sugar.
Ingredients
4 tablespoon butter soft,room temperature
1 cup sugar plus a little more for sprinkling
3 eggs*
3 cups flour
2 teaspoon baking powder
1/4 teaspoon salt
2 teaspoon vanilla
1/2 cup chopped almonds
Instructions
Beat butter and sugar.
Add in eggs one at a time while beating continuously.
Add in vanilla.
Sift flour,salt and baking powder.
Add in the batter.
Mix in the nuts.
Divide the batter in half and shape two logs with wet hands to avoid sticking directly on the baking tray lined with parchment paper or lightly greased.
Bake for 25 minutes in a pre-heated oven at 325 F.
Cool for 10 minutes, slice in diagonal around 1/2 inches thick. Lay flat on the tray with cut side up.
Bake again for 10 minutes until golden brown.
Cool and serve.
Notes
*Take out 2 tablespoon of egg to brush on top
Adapted from Martha Stewart Baking Handbook
Adapted from Martha Stewart Baking Handbook
Bake Fresh https://bakefresh.net/
Summary
Reviewer
Review Date
Reviewed Item
Author Rating





Recipe Name