My daughter loves bread sticks. Not only now but since she was a baby, she used to use them as a teether. She still loves them and when the other day while doing groceries, she picked a pack from the store, I was tempted to try them as I am a little freak when it comes to bakery or pre-packaged product. I don't use organic products but I try to make maximum things at home and avoid junk food altogether.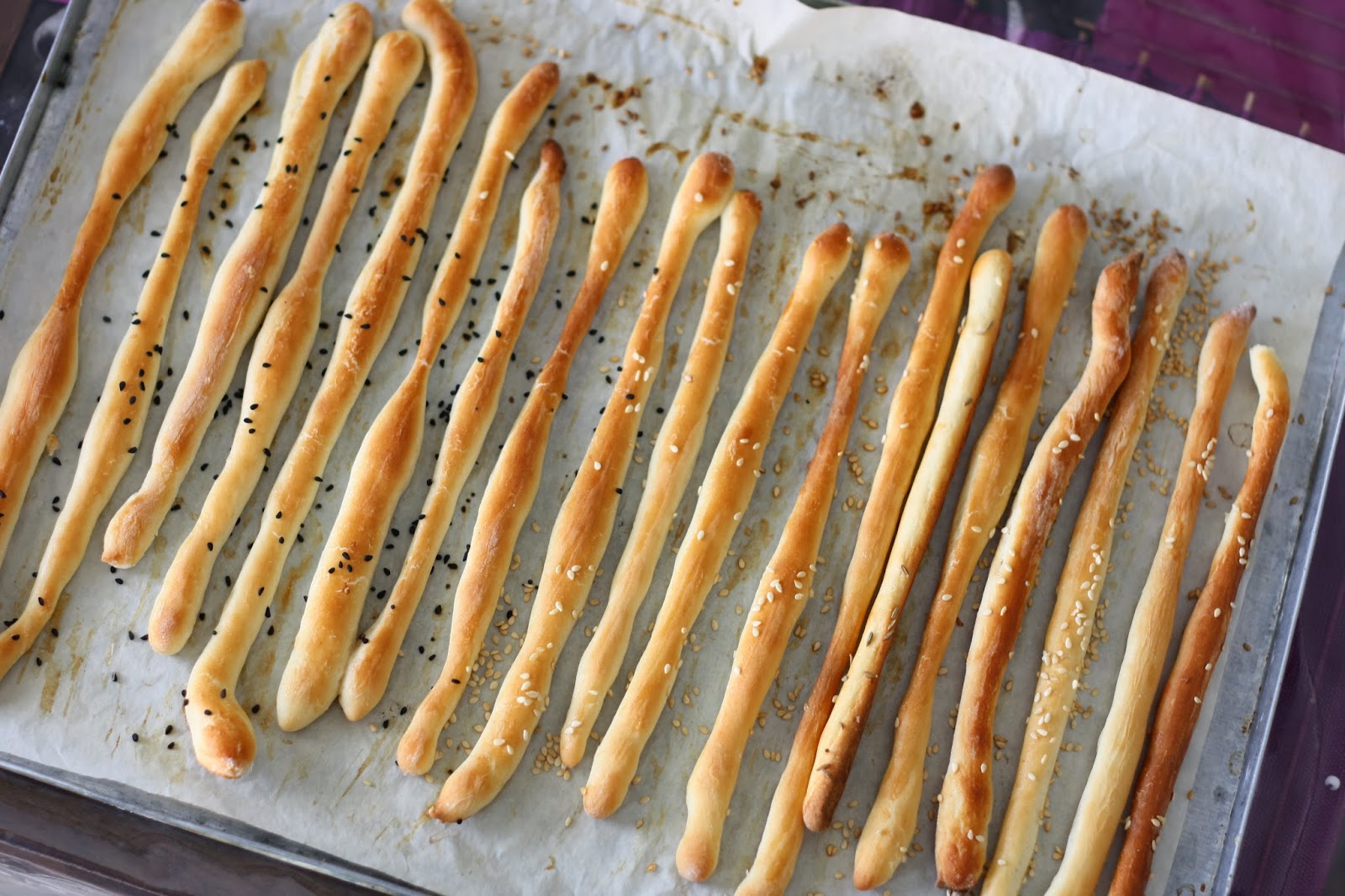 The recipe credit goes to Betty Crocker via my sister who had tried it before and she sent me a picture of the recipe. In my opinion, your normal pizza or bread dough would work if the process is followed as mentioned in this recipe. Interesting fact I came to know when I sent it to my Egyptian neighbor and friend that in French it is called Patton Salee. Ideal for soups and salad or just to munch,here goes the recipe.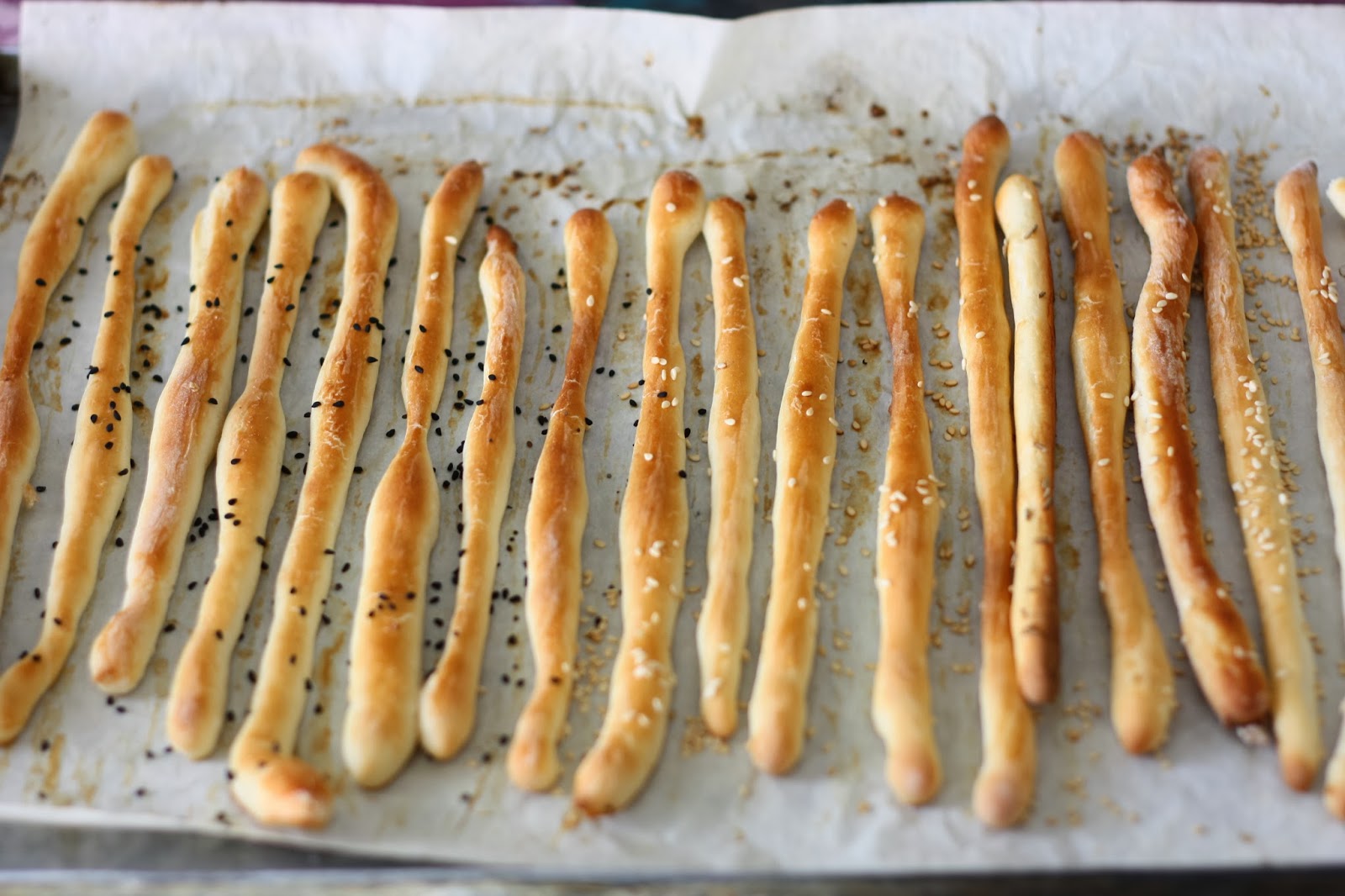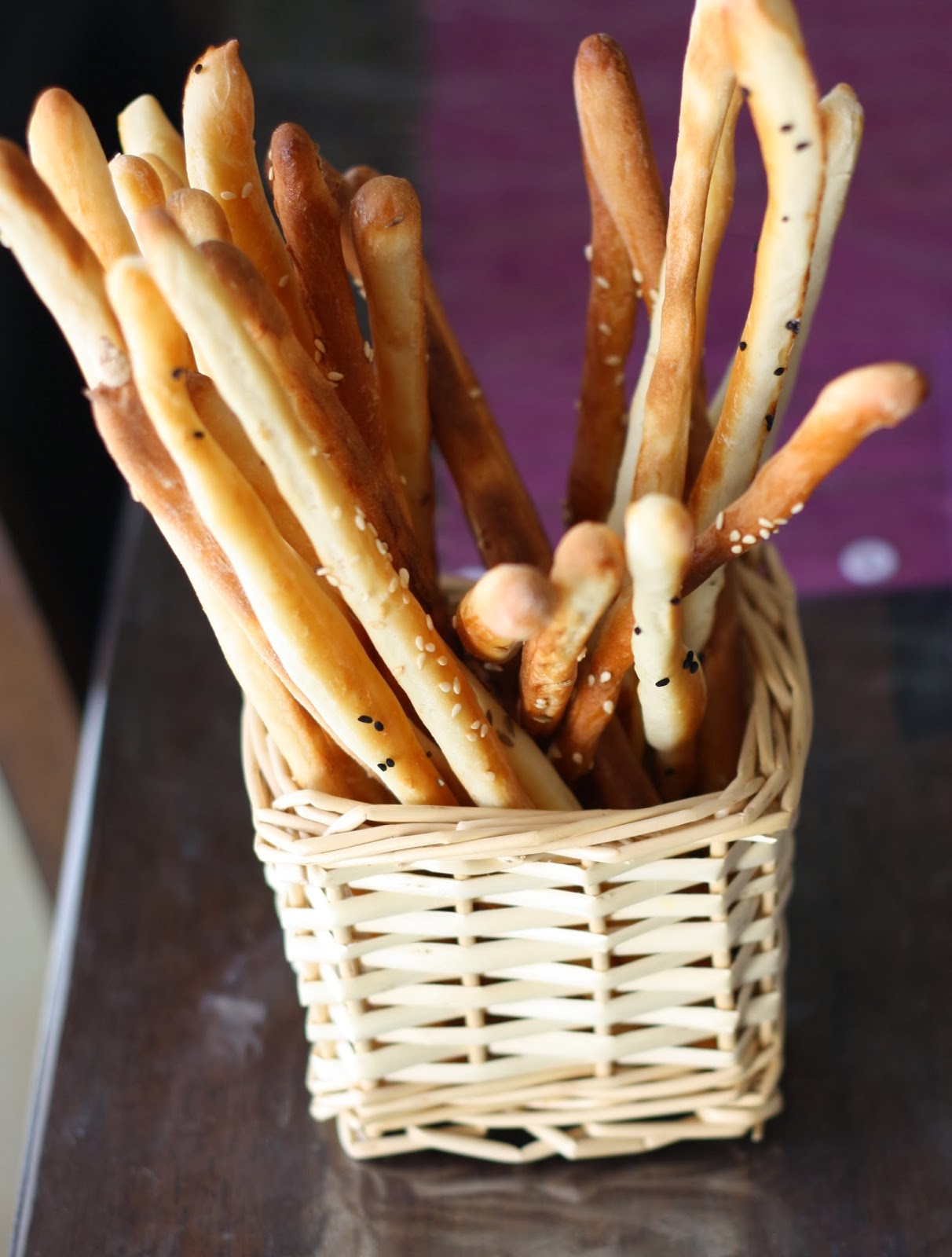 Bread Sticks
2017-02-20 16:13:44
A staple made easily at home
Ingredients
2 and 1/2 teaspoon yeast*
1/3 cup + 2 tbsp water (luke warm)
1/4 cup olive oil
1 tablespoon sugar
1 teaspoon salt
2 and 1/4 cup flour
1 egg
1 and 1/2 teaspoon cumin/sesame/nigella seeds
Instructions
Line the baking sheets with parchment or baking paper or grease well. Pre-heat the oven to 350F.
Place yeast, 2 tbsp water, sugar in a mixing bowl.
When becomes frothy, add 2 cups flour, salt,oil and rest of the water.
Mix till it comes together.
Using dough hook or palms of your hand, knead the dough for 5-8 minutes till smooth and elastic using flour if sticky.
Make the dough into a long roll and cut into 32 equal pieces. To make equal size, cut the log into half and then each piece into half till you reach 32.
Roll thinly using your hands on a lightly oiled surface.
Place them on baking sheet and let it rest in a warm place for 20 minutes.
Brush egg white on top and sprinkle the seeds.
Bake for about 15-20 mins. until golden brown.
Notes
*If using instant, skip second step.
Adapted from Betty Crocker cookbook
Adapted from Betty Crocker cookbook
Bake Fresh https://bakefresh.net/
Summary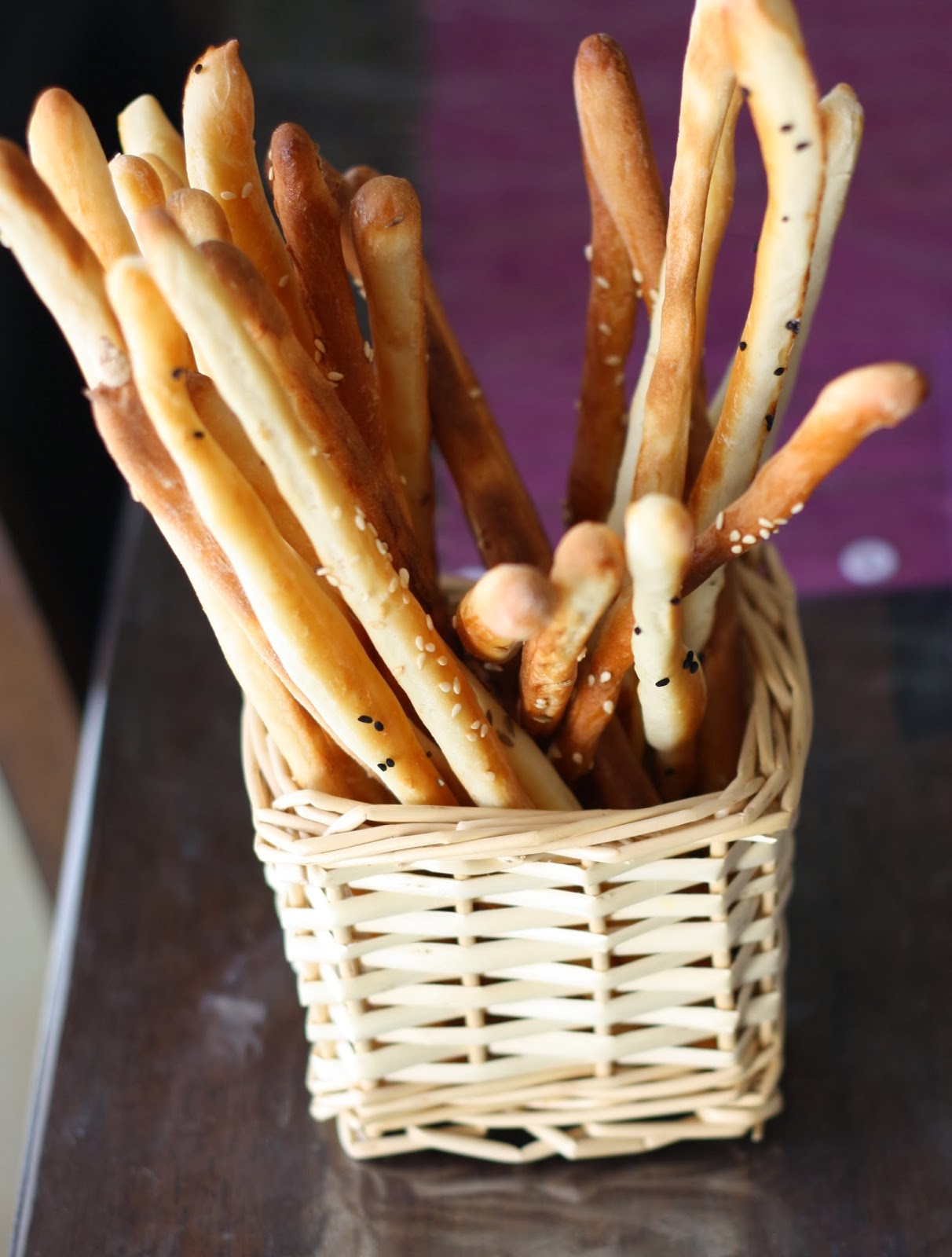 Reviewer
Review Date
Reviewed Item
Author Rating





Recipe Name