A few months back I had a small party of our friends with "Back To School Theme" . I was hosting it and we had ordered kids meal for food. What should be the sweet I asked myself. This recipe which I had seen at Rasa Malaysia was lurking around in my mind for quite a while. As expected it turned out really well. Moreover the size and appearance of these mini heavenly treats perfectly suited the school lunch theme, only they wanted some more.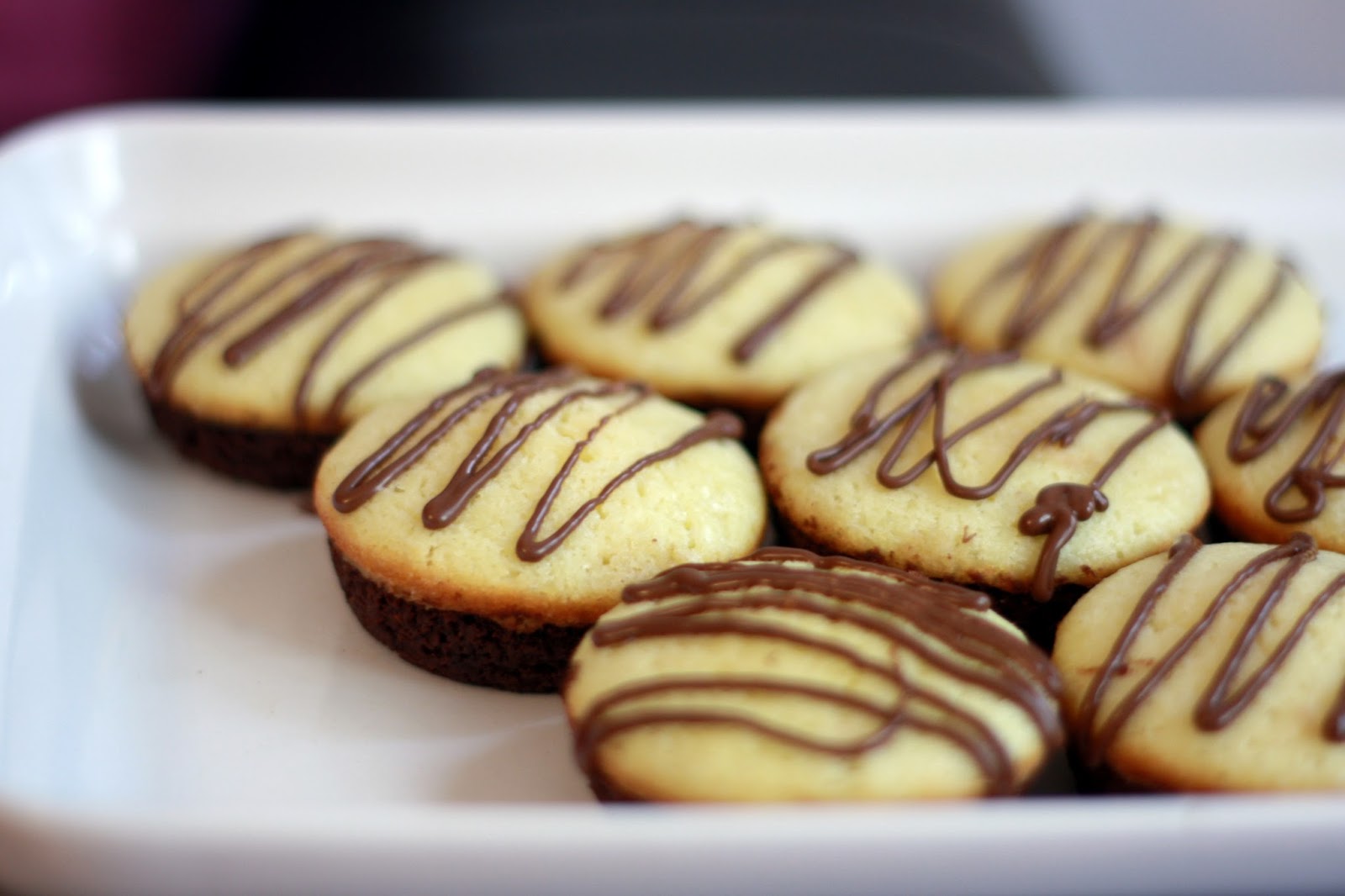 I know, I know what you must be thinking. I have finally blogged after a long while. Yes but this time I vow to stick around. Need your prayers for lot of things I have in mind for this blog. I hope you keep coming back and I get the much needed support. I would also like to hear your comments on what you would like to see in this space.


Brownies Bottom Butter Cakelets
2016-09-25 06:14:23
Serves 12
An impressive mini cake which are quite easy to make
For Brownies
Dark chocolate (I used 62%) 5oz
Butter 1/4 cup
Brown Sugar 1/4 cup
Egg 1
Flour 1/4 cup
For Butter Cake
Butter 1/2 cup
Castor Sugar 1/2 cup
Eggs 2
Flour 1 cup
Baking powder 1/4 tsp
Milk 3 1/2 tbsp
Instructions
Preheat oven to 350 F.
Lightly grease the muffin pan.
First make the brownie batter by melting chocolate and butter over low heat.
Add in brown sugar and stir until mixed.
Mix in egg and then finally fold in flour.
Place a tablespoon of batter in prepared pan and bake in a preheated oven for 5 mins.
Make the butter cake. Beat butter and sugar.
Add in eggs one by one.
Sift flour and baking powder.
Add into butter mixture alternating it with milk in three steps.
Spoon about two tablespoons of batter onto brownies and bake again for 15 minutes until set.
Cool, and remove from muffin tray and drizzle with melted chocolate if desired.
Adapted from Rasa Malaysia
Bake Fresh https://bakefresh.net/
Summary
Reviewer
Review Date
Reviewed Item
Brownies Bottom Butter Cakelets
Author Rating





Recipe Name
Brownies Bottom Butter Cakelets