"Start now. Start where you are. Start with fear. Start with pain. Start with doubt. Start with hands shaking. Start with voice trembling but start. Start and don't stop. Start where you are, with what you have. Just….start."
So folks, here I am with the second part of the series I am doing. If you missed the first part, here it is. It makes me super happy that some of the readers actually got motivated and accelerated their efforts. Guys, keep it up, don't look back, just keep trying, work harder, not hard enough. You will never regret that you did'nt try. That's a promise. This part is going to focus on my passion Baking .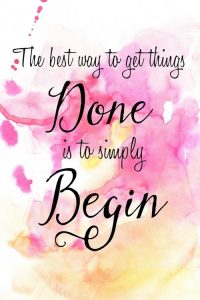 Do you love aroma of freshly baked bread? Or the home that smells of fresh out of the oven cookies? Or simply fascinated by the wonders you can do with some common pantry ingredients? Do you feel intimidated by tons of tutorials and recipes present online? Well hang in there and read through this post for all the bits and bytes on how to get it started. Where to find the free and paid classes, online and offline both. What are the recommended books? How do you take that first step and what not to do if you are serious about it. I will have to track back to the start of BakeFresh so you can get a blueprint sort of thing. Sounds interesting? Let's go.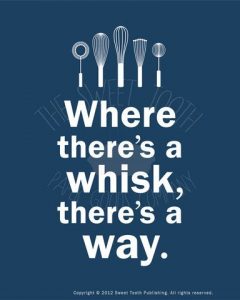 Baking can be a passion or can be taken up to the profession. At minimal, in my humble opinion, everyone should know how to bake some staple items and decorate few pretty desserts. In the world of additives, preservatives and other unnatural ingredients present in the simplest of packaged products, it will take only a small amount of time and tiny effort if you bake at home. I encourage everyone and mothers specially to make snacks and the not so healthy stuff (my kids call it junk) at home. Even the bakeries these days are using pre-made mixes to make their breads and cakes. I recently got shocked when one of my favorite local bakeries told that all the breads are being imported frozen and only baked here. Whatttt? You can save your families specially kids from consuming tons of artificial ingredients. These products don't go stale or rotten, never tastes bad even after weeks or months, because they don't have anything substantial let alone nutritious in them and hence it comes so cheap. And the long list of ingredients for only a cake which actually should have 5-6 ingredients can't be alright.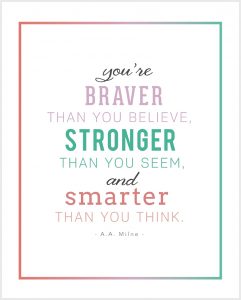 You can pull off a simple pound cake in less than 30 minutes minus the baking time. You don't need any special equipment or ingredients nor any prior experience. More on this in the next parts. For now let's understand some basics. This is based on my experience and education in patisserie. Let's discuss a few basics first before moving onto the resources.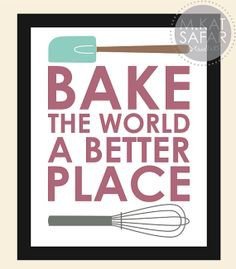 Baking is basically dry, pro-longed cooking in a closed space for heating called oven. You can mimic the same using a stove top if you don't have or use oven. Options might be limited but it is certainly possible. Contrary to popular belief, it is a science rather than art. The latter can come into picture while decorating and presenting but primarily its pure science. Dates back to 15th century, baking has been part of almost every cultures and traditions.
I am sticking to my 5 point agenda and here are 5 essential points broken down into 5 resources again; for easy digestion and prompt action.
BAKING CATEGORIES
Baking as I have studied in many books is mainly divided into following categories
Though every category is important, I have listed down in order of increasing difficulty and somewhat decreasing need.
BAKING BOOKS
There are numerous books in the market both in digital and hard copies. So many that sometimes it can be overwhelming. Following are some books that I own (among dozen others) and would recommend if you can get your hands on any of them.
Martha Stewart's Baking Handbook – She has written quite a few books but this one is a keeper, ideal for starters, covering all genres of mainstream American style baking.
Baking with Juila, by Dorie Greenspan – I got this book from a library for only a dollar, I was shocked because its worth much much more. An excellent introduction to European style baking but keeping it digestable.
The Cake Bible by Rose Levy Beranbaum – For more serious bakers, provides deep understanding of ingredients and their chemistry, besides some serious good recipes.
Step by Step Baking – I don't own this book but but got a chance to look at this books at a friend's and a bookstore and I thought if I had found it when I was starting off, it would have been a must buy. What I love about it, is its clear step-by-step pictures of each process.
Chocolate Cookbooks – I own four of them, yes solely on chocolate. Ok, stop rolling eyes as three of them have been gifts from my mother, mother inlaw and sistaa 😉 They are absolute love. Two of them have been reviewed here and here. One I picked up from a bookstore that was closing down at a throw away price called What's cooking chocolate by Jacqueline Bellefontaine. My very first, most commented and shared recipe on this blog Chocolate Chip cookies was from this book. Also super easy chocolate fudge was adapted from this.
BAKING LESSONS
Thanks to the technological advancements, you have now access to thousands of resources at a click of your finger. Exploit it fully. You should not have any excuse. Here are some of the top resources to learn the science of baking.
The Daring Kitchen – When I first started out, this proved to be a great resource for polishing my skills, learning new tricks and perfecting recipes. Join this forum to access the world famous recipes along with great support group. All the challenges I did can be found here.
Craftsy – Invaluable resource, great content, thorough to the core and very reasonable fee and some classes are even free.
Wilton – One of the pioneers in the industry, their portal has wealth of information and resources.
Joy of Baking – An award-winning, one of the authentic, popular and oldest players with amazing recipes and videos.
Your local stores and experts – Almost every city has some sort of baking classes available. I would recommend to take a few to get you started and break that initial fear. It will make a solid base for you and to enable you to go a long way. I love teaching privately and in groups and you can reach me here for more details.
BAKING STORES
Tavola – Folks in Middle East, this is a premium store for cake making and decorating supplies carrying high end brands. You will get Kitchen Aid, Wilton and other known brands from here. In Riyadh, they have two branches, one at Talateen and another in Hayat Mall.
Amazon – My online go-to store, from small equipment, tools and edible colors – reliable and competitive prices.
Bakers Randezvous – For all the ingredients supplies like icing sugar, chocolates etc. in Riyadh. The only downfall is that they are usually available in bulk however they stock small packages too from time to time.
Local Shops – In Riyadh, some local shops carry great tools and ingredients like Hazzaz, Tamimi, Danube and Lulu.
Karachi – Empress Market for the ingredients (Asghar bhai's shop) carry all local and imported ingredients of high quality. For tools and equipment, Bohri bazar – details of the specific shop can be found here.
BAKING BLOGS
I hope you find my blog helpful, I really do. I am hooked to the world of baking, blogging and decorating and everything in between. I thoroughly enjoy reading my own old posts. Photography is primary criteria while easy simple recipes is the next for my blog and for the ones I select to read. This is my entertainment, past time and guilty pleasure. I love so many blogs on baking, desserts, cakes and cooking that it is difficult to choose top 5 or even top 10. Here are some of the blogs I adore who primarily focuses on baking.
Passionate about Baking – one of the first few inspirations.
Sally's Baking Addiction – My current obsession.
Sweetapolita – inspirational blog with best layered cakes recipes.
Life Love and Sugar – my perfect vanilla cupcakes are from this.
I am baker – great recipes and short videos, even let you share your own creations.
In the end, my top five tips:
You don't need to have an array of hi-tech, modern baking equipment, though it can make life easier and owning them feels fancy, to be frank, you don't need them right away. A hand-mixer, a few bowls, measuring cups and spatulas are enough to start off.
Know your oven. Get an oven thermometer, bake, check, adjust, do whatever it takes but get to know the main player. 90% of the recipes fail because of it.
Recipes are mostly correct with some exceptions, its' the method that is important in baking, the tips and tricks, the actual hands-on baking. If you get a chance, consider taking a few hands on classes from experts around you. It will always help.
Practice and bake often. Its easier than you think. I always find baking easier than traditional cooking. Duhhh and my close friends know it.
Learn about ingredients, like which play what role, their quality, temperature and usage method. It cannot be done overnight I know but butter, sugar, eggs, baking powder/soda and cocoa powder are main ingredients to begin with.
The 3rd part of this series will focus more on cake decorating, a natural next step of baking and professional qualification options in the same fields. Stay tuned.