Today we are making easy and quick easy chocolate fudge without condensed milk. Last week I had some chocolate left over from my decorative cake projects (more on this at www.bakefresh.net) and I had to fix it before it goes bad. I decided to make some quick chocolate fudge. I have very fond memories of chocolate fudge. My mum always used to get us some on our way to our grandparents home which me and my sister used to love both the fudge and the trip.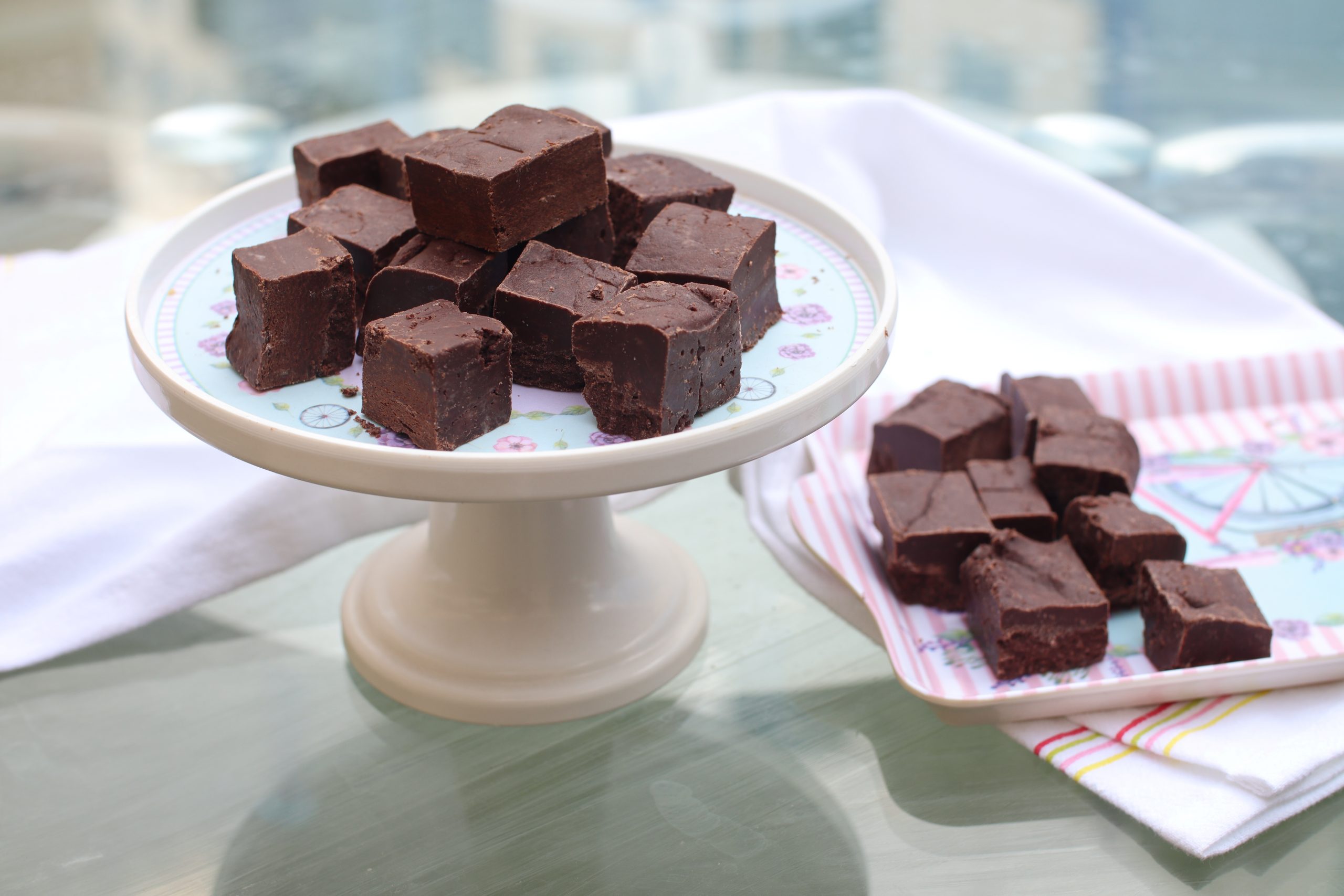 The best thing about this no-bake quick chocolate fudge is that it takes only few ingredients and is very easy to put together. My sweet tooth son loved them too as you can see in the pictures. Don't forget to add in your favorite combination of toasted nuts and dry fruits. Unexpected guests? You can prepare it in a jiffy. Enjoy!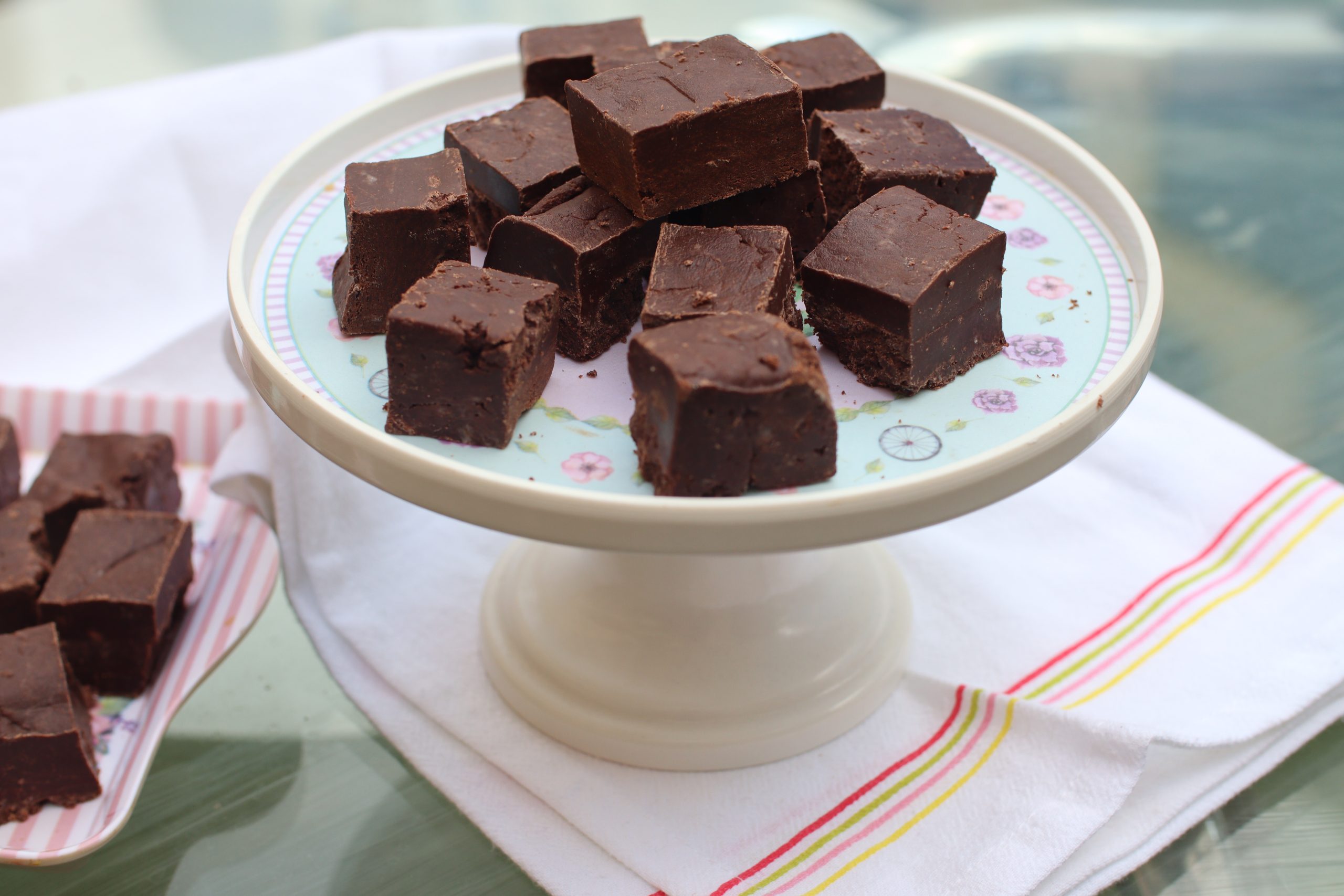 Recipe Card
Easy Quick Chocolate Fudge
2020-02-09 13:35:32
Serves 18
Chocolate fudge that is no bake and does not need condensed milk
Ingredients
9 ounces/250 grams Dark Chocolate [I used 62% cocoa]
4 tablespoon Evaporated Milk
2 tablespoon butter
3 cups Icing Sugar
1/2 cup Mixed nuts (hazelnuts, almonds, pecans ,walnuts)
1/3 cup Sultanas/Golden Raisins
Instructions
Pre-heat oven at 350 F. Place chopped nuts on a baking sheet and bake them in oven for 5-8 minutes until toasted and fragrant.
Lightly grease a 6 inches square cake tin or 7 inches if using nuts and raisins.
Melt chocolate with butter and evaporated milk over a pan of simmering water until all ingredients are well combined. The heat proof bowl should not be touching the water. Stir continuously.
Alternately you can microwave in 30 seconds interval stirring continuously.
Mix in nuts and raisins if using.
Add icing sugar 1 cup at a time till paste/dough forms. You might use 2 or 3 cups.
Mix in the nuts and dry fruits.
Press in prepared pan and chill until firm.*
Cut them in to 1 inch square.
Notes
*Its best to take it out at room temperature before cutting.
Adapted from What's cooking chocolate by Jacqueline Bellefontaine
Bake Fresh https://bakefresh.net/