Its a universal fact that when bananas go soft and black, you need to use them up as they are perfect for baking at this stage, soft, sweet, dark and mushy. And when you are craving for a breakfast that is nice and figure-friendly then banana nut muffins are obvious choice. Moreover my younger one who is teething these days has been low on appetite but he cannot possibly say no to any form of cake or muffins. These muffins are a breeze to make and thats the best thing I like about muffins. As mentioned in my previous posts as well, muffins are just healthier cupcakes so relax and enjoy these yummy treats but of course in moderation.
The recipe has been adapted from Joy of Baking which to-date is my favorite site both in terms of recipes and information.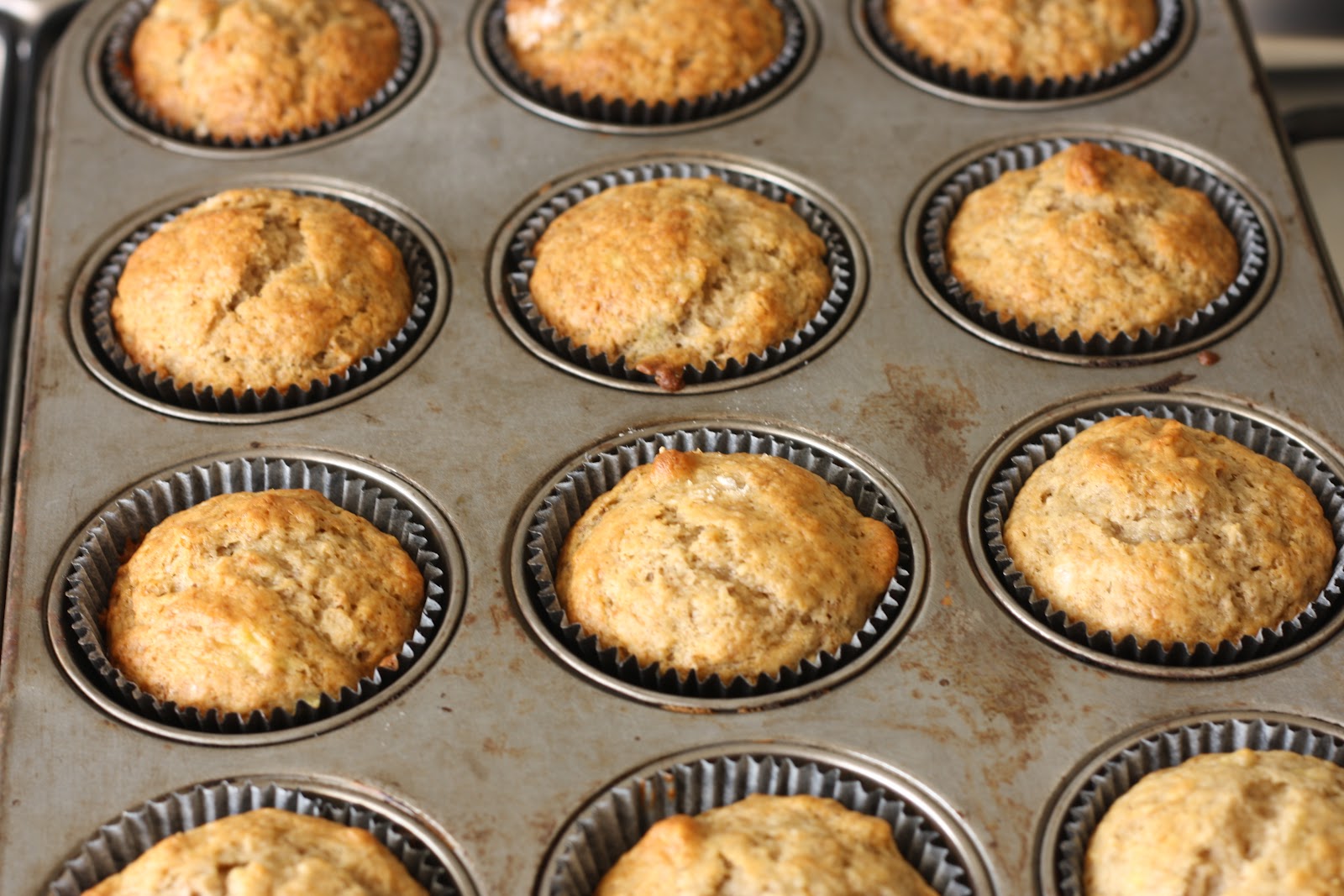 Banana Nut Muffins
2017-03-26 04:10:59
Serves 6
Ingredients
Walnuts lightly toasted 3/4 cup
Flour 1 3/4 cup
Sugar 3/4 cup
Baking powder 1 tsp
Baking soda 1/4 tsp
Salt 1/4 tsp
Cinnamon grounded 1 tsp
Eggs 2 lightly beaten
Butter 1/2 cup melted and cooled
Bananas 3 large and ripe, about 1 1.2 cups, mashed
Vanilla 1 tsp
Instructions
Pre-heat oven to 350 F
Roast the walnuts by placing them in single layer on baking sheet and roast them in oven for 8-10 mins until fragrant and toasted. Cool and chop coarsely.
In a large bowl, combine all the dry ingredients.
In another bowl, combine all the wet ingredients.
Lightly fold the wet ingredients into dry ingredients. Do not beat or over mix, the batter should be chunky and thick.
Spoon the mixture into paper lined muffin tray and bake for 20-25 mins until done.
Adapted from Jot of Baking
Bake Fresh https://bakefresh.net/