Amma, ammi, mummy, mum, mom, mommy,ma whatever you call them, mothers are the most special person in anyone's life. My mom whom I call mummy is not only special for me but she is adored and respected by many people from various relations. I was shocked when my school friends still remember her from various instances they saw her when she used to see me off or visited school for parents teacher meetings. If I had only one word to describe her I would say "Positive". She blooms with positivity. She has the most magnetic, charismatic personality with full of positive vibes and great energy (MashaAllah). She can make friends in a hospital waiting room too. I call her my fuel without which I don't function at all. What I am and what I will ever be, its because of her. Today its' her birthday so I thought flowers and gifts are beaten paths, why not dedicate a post (and her favorite recipe) here.
But first some interesting and witty facts about her:
She loves hand embroidery and herself is a passionate embroiderer – an award winner too.
She thinks she is blessed more than she deserves – height of gratitude 😉
She can spoil her grand kids to irreparable extent – yikes I said it.
She love pedicures.
She has never worked and loves being stay at home yet every new person that meets her asks where does she teaches.
And some super positive stuff she fills us (me and my only sistaa) in every day and guys do these work. You bet!
You are answerable to your conscious, forget everything and just hear your inner voice what it's telling you. Act accordingly.
However you choose to act or react, first place yourself in other person's shoes and determine how would you feel.
Situation is same, only your spectacle numbers need adjustment. Keep it positive every single time.
Try all possible options and give your 100% before giving up. Then also no complaining, it was never meant for you. If its meant for you it will come and no one can take it.
Gratitude, honesty and humility is not an option, its compulsory. Never forget that Allah is watching and what goes around comes around.(In Urdu we call it makafat-e-amal)
I have been telling Mummy to pen down what she says because I think she could have been an inspirational teacher and a great motivational speaker. Thank you Mummy for everything you have done for us, we love you loads, Happy Birthday to you, may you have a long happy, healthy life! Can I have an Aameen please?
And now on to the recipe. I have seen Ammi made this since my childhood. It is super easy and very impressive dessert and only contains five ingredients. It is such a staple recipe of my mum's kitchen that we had started disliking it only because of the frequency and love it gets. Just follow a few tips and you will be creating most impressive dessert in no time and quite frequently too.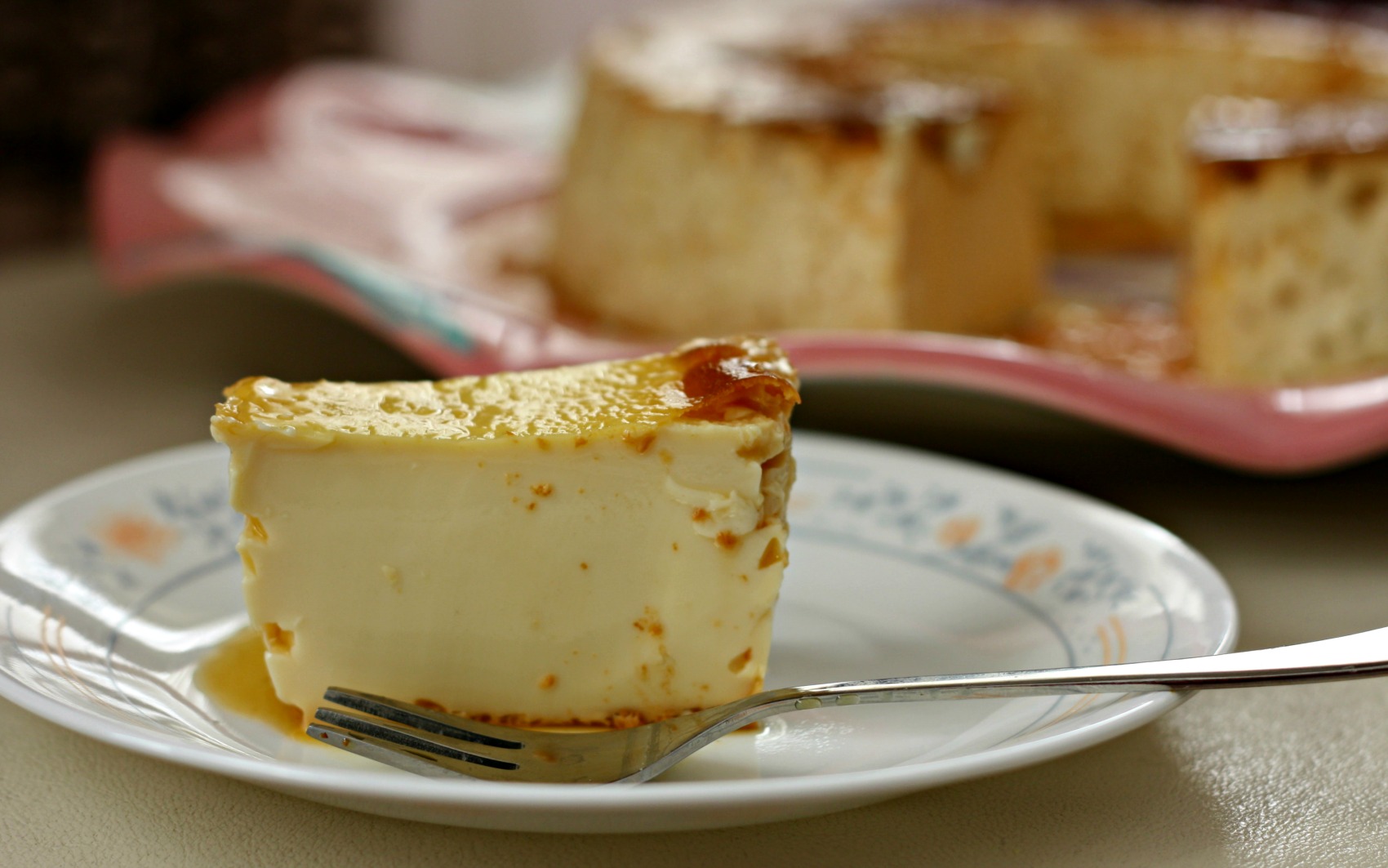 Caramel Pudding or Creme Caramel or Flan all basically refer to the same custard based dessert with a soft layer of caramel on top.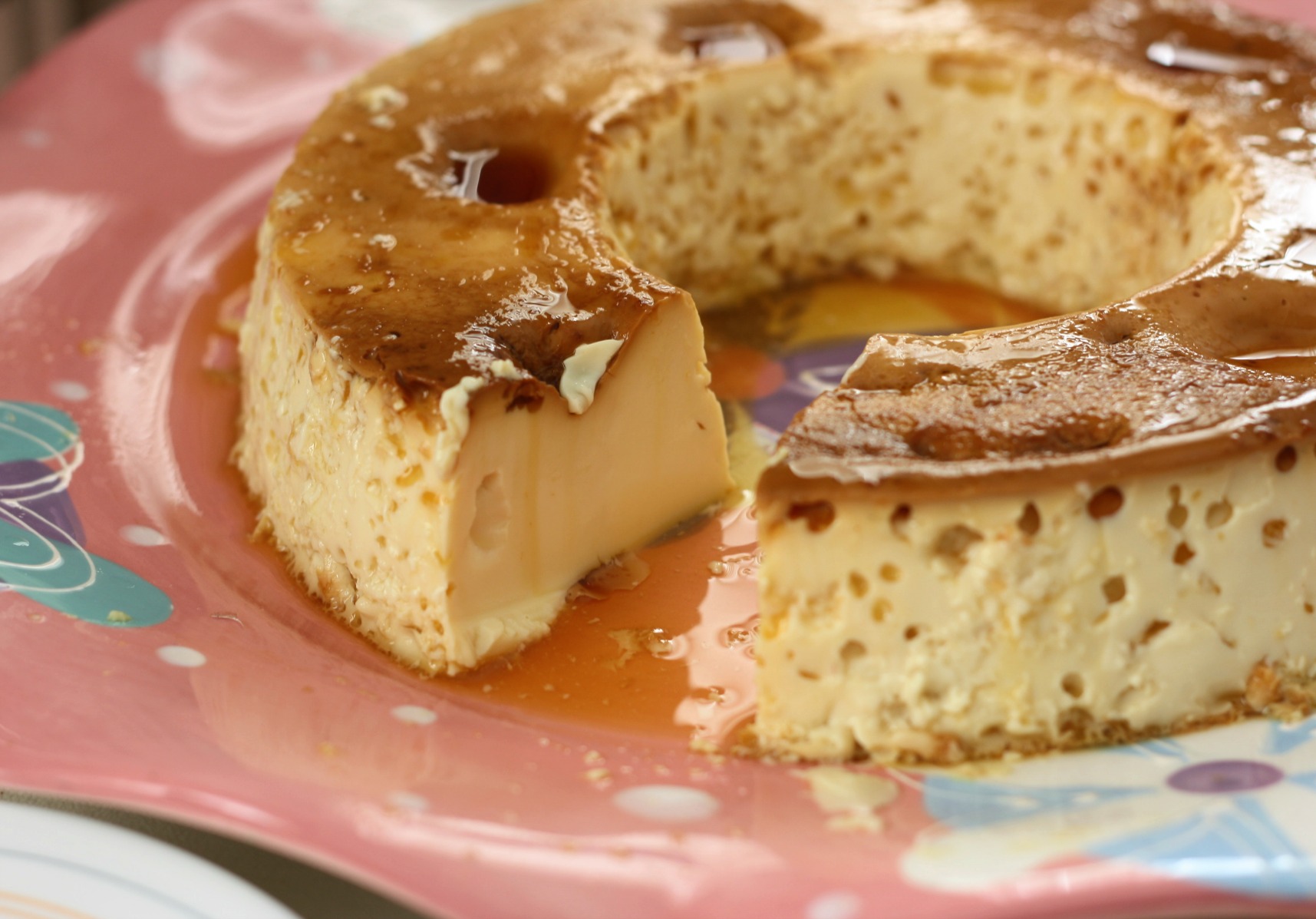 Caramel Pudding
2017-04-23 08:27:11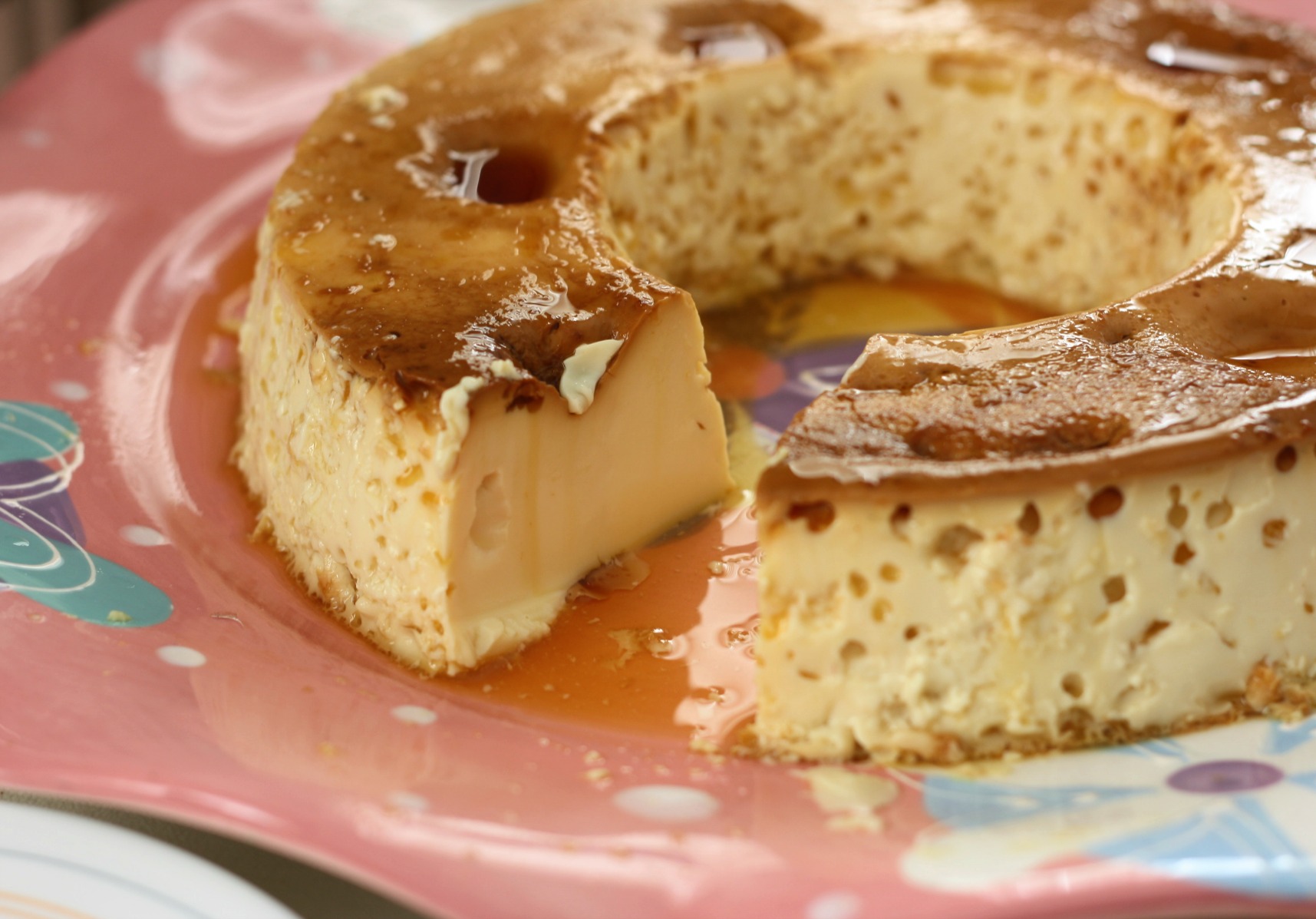 Serves 10
A super impressive dessert with only five ingredients
Ingredients
1 tin Condensed milk (395 grams)
1 liter full fat milk
6 eggs
1 teaspoon vanilla essence/extract
2 tablespoons granulated sugar
For the Caramel
Sprinkle the granulated sugar in 8 inches ring pan or 9 inches round pan or any oven proof pan which can hold 2 liters.
Place it directly over the stove on a medium heat till sugar starts melting and caramelizing.
If you are using a ceramic or glass dish, you may want to melt sugar in a pan and then pour it immediately in your dish.
It may harden which is fine.
For the Custard
Beat eggs and vanilla with a stand mixer (whisk attachment) or with a hand beater.
Add in both milks and continue beating.
You just need to mix really well till a homogeneous mixture is obtained.
Pour the mixture in the prepared pan.
Bake in a pre-heated oven in a water bath* at 400 F for atleast 1.5 hours***.
Chill it in refrigerator for atleast 6 hours or overnight before unmoulding. If you have baked in a glass bowl, you can serve it as is.
To speed up the process, I chill in freezer uncovered for 1 hour and then 2 hours in refrigerator.
To unmould, run a parring knife around the edges inner and outer and place a big inverted serving plate on top. Carefully turn it, tap and it will come out easily.
Notes
*Water bath is merely a bigger pan with water atleast 2 inches high and the actual dish placed in it.
**If the water dries out when you check half way through, simply pour more water with a jug.
***It can take up to 2 hours but make sure the cake tester comes out clean.
Adapted from My mom's diary
Adapted from My mom's diary
Bake Fresh https://bakefresh.net/
Summary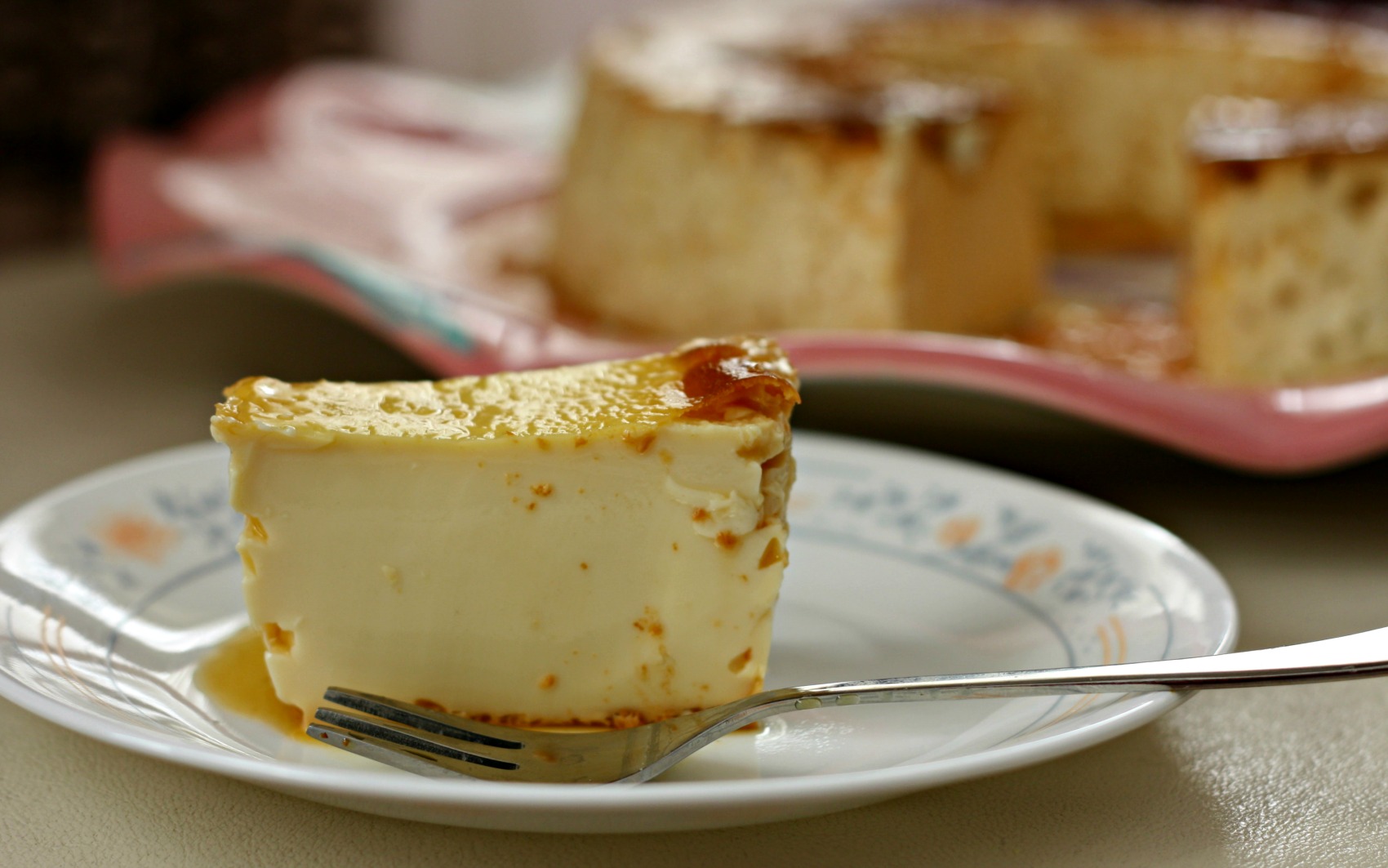 Recipe Name
Author Name
Published On
Preparation Time
Cook Time
Total Time
Average Rating





Based on 1 Review(s)