Confused by the title? ok so here is the deal – Its 1st new year post, 101st post of this blog and 3rd on the series I have been doing! If you have missed the first and second part, you can find it here and here.
This post is going to be third on the series and this post is about life of a baker/decorator (home based) and if in any of your wildest dream you want to pursue it. I will share some tips and tricks and of course some extremely useful cake decorating resources.
Many times bloggers, companies, business owners boasts about positive reviews while keeping low on negative ones. This gives a perception that everything is under control and they are doing great and each and every client is happy and satisfied. Whereas the reality is quite opposite. Everyone has his/her share of criticism. I am no different.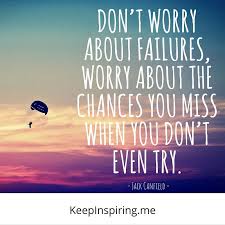 Sometimes its a mistake,lack of skills or resources, other time its workload or sometimes its just difference of opinion. As a blogger/service or product provider, one should be very open minded and instead of taking things personally, it should be dealt professionally. One should be receptive of comments, suggestions and criticism. After all no one is perfect.
I will share two examples that happened with me recently. A client commented on one of the cakes "The cakes were not leveled and the fondant had patches". One more comment, "I have seen better work from you". The only reaction I have is to analyze and discuss it further, attend to the concerns and improve. That is it, you and your client should be in the same team not opposite. Listen earnestly and improve promptly, don't only show sympathy but be empathetic.
So coming back to the point, how you survive – the hard work, the balance, the burnout. Here are my top five tips followed by resources section if you want to become a baker/decorator/dessert caterer or a food blogger.
Choose a path. Your passion is to bake. Got it. Now you have several options to choose from, do you bake to blog or vlog? Or sell? Do you only sell baked goods? or decorated cakes or all dessert table elements? You can choose more than one but you should prioritize. Focus on one at a time. Take step by step while keeping in line with your passion. If you are a blogger, learn ins and outs of blogging, food photography besides perfecting your core skill "baking". If you want to do cake decorating, some basics of baking should be under your belt before you take this course. Analyze, reflect and act. Repeat.
Get inspired. Do not copy, inspiration is one thing and copying someone is different. Read lot of blogs, see lot pictures, comment, interact and appreciate them. But….create your own style. You are one and unique on this earth created by God. Keep it that way only. Remember you cannot create a "better copy".
Don't compare. Pretty simple yet difficult. Don't be intimidated by old players, veterans in the field. There will always be someone somewhere better than you. Don't question that. It will effect you negatively. Some people might have more opportunities, more time and money to invest. What you can do is to grit it. Make excellence your habit. Do your work as a ritual and never stop learning – which leads to the next point.
Never Stop learning. Go online, onsite, wherever you find opportunity, take short courses, one day classes. When you are traveling, find the local workshops. Last summer in 2016 I got my City and Guilds diploma in Patisserie from Karachi, Pakistan while me and my kids were vacationing at my parents' home. First day in the morning when I was getting ready, the thought that came across my mind was "Why did I do this, it was supposed to be a break", but the beauty of passion is this, work doesn't fee work.
Invest – Invest your time in learning and practicing. Go old school. Channelize your energy. I binge on tutorials for entertainment. Be persistent, think long term. Device a schedule and stick to it. Read about successful people on how hard they work before they hit success. Invest money in getting tools, equipment, gear, courses. Don't waste the precious time.
RESOURCES
Onsite – You cannot diminish the importance of onsite, hands on learning. Baking is a science and is incomplete without practical. There are options in every part of the world. It depends where you live, where you go for vacations and whats reachable for you. Try to search for specific countries and cities and you will find wealth of information. Here I am sharing the courses I took and would recommend them.
Skillston, Karachi, Pakistan – A certified City and Guilds institute offering diploma and certificate in Patisserie. I thought I was quite pro in baking until I went there. Phenomenal learning experience of working in a commercial bakery setup.
CakeBox Middle East, Dubai, UAE – They invite top instructors from all over the world. Very well organized and great exposure when I took Sharon Wee's gravity defying Cheeky Teddy class here in 2015.
Design Affair, Riyadh Saudi Arabia – I am not sure if they are still in business as I took Wilton classes from them in 2008.
Online – They are infinite, literally. You cannot exploit it fully. After establishing foundation of learning through some basic courses, you can enhance and polish your skills through the online resource. Few that are my favorite are listed here.
Google – No gifts for guessing, you can search and get relevant answers to almost everything. A tip – learn to use google effectively.
Cake Central – That was my go to site for all kinds of questions, tutorials, recipe. Wealth of information. Cakes Decor is a similar site.
Online Cake Classes – My top ten resources for cake decorating videos if you wish to learn online, many I have tried and tested. Browse through them and see what is most suitable for your needs.

YouTube Channels
So folks, thats it for now, if you find this post even slightly useful, please share and comment.