Pancakes are my kids favorite weekend breakfast. It is one of the recipes they can whip up themselves easily. I particularly like this pancake recipe. I have been using over the years because it can undoubtedly be called as Master Pancake Recipe. Read below to find out all yummy and striking variations you can make with it.
FAQs
Does Pancake mix go bad?
Pancake batter contains perishable ingredients – meaning things that can go bad if not refrigerated properly or kept outside for a long period of time. Ideally, after making the batter, use all of it or refrigerate in an air tight box covered for a couple of days.
Can I make buttermilk pancake with this recipe?
Absolutely. Here in Middle East we get Buttermilk variation called Laban and you can use that in place of milk. I just like to add 1/2 teaspoon of baking soda to the batter if using buttermilk or laban.
Pancakes made with this buttermilk tends to be fluffier both in texture and looks.
Do Pancakes need to be refrigerated?
Prepared pancakes can be kept outside covered at room temperature for a day. I prefer to freeze the prepared pancakes and refrigerate the batter.
How to thicken pancake batter?
If for some reason the pancake batter is runny and is not forming a shape then you can add a couple of tablespoons of flour without altering the recipe much.
Which pan to use for pancakes?
I prefer a non-stick pan without greasing for that even golden look, however you can use other materials like aluminum and stainless steel which is lightly greased after every pancake with butter or oil, using a brush.
How long do you cook pancakes on each side?
Pancakes are cooked on medium heat for approximately 2 minutes on each side. A great visual clue is when one side is cooked, bubbles start appearing. This is the time to flip and then it will take less than 2 minutes to evenly brown.
Can I make these pancakes healthier?
You can add honey in place of sugar or skip the sugar in the batter altogether. You can replace half of the flour with wholewheat or oats flour.
How to make Mini Pancakes?
You can use the same batter to make mini pancakes to resemble a cereal. Pour the batter in a squeeze bottle and drop small rounds on the pan with low heat. By the time you finish the last one, its time to flip the first one. Use a small rubber spatula to flip. Remove promptly.
Can I make colored pancakes?
When mixing the batter, add color gel paste or oil based of your choice. You can make a stack of rainbow pancakes or ombre pancakes. Divide the prepared batter in portions and then add coloring to them.
How can you make pancakes of different shapes?
This is the fun of pancakes. You can make different shapes of pancake using a large cookie cutter and placing it on the pan. Make sure that the cutter is heat proof (for example metal or rubber, no plastic). You might want to grease the edges of the cutter to help release the pancake. Use a glove as the cutter might get hot.
Can I make waffles from the pancakes batter?
I prefer to share the recipes that are multipurpose. A great master recipe that you can easily remember and change accordingly.
If you have kids, with different choices then you can use the same batter to make waffle using a waffle maker. For extra crisp waffles, bake the prepared waffles for 5 minutes at 350 F in a preheated oven. Serve with ice cream as a dessert.
How can I introduce different flavors using base recipe?
Again, you can tweaks this recipe a bit by adding some fruits, citrus zest and even a different dairy like ricotta in place of milk or buttermilk. I have tried lemon ricotta pancakes in ombre colors with the same recipe.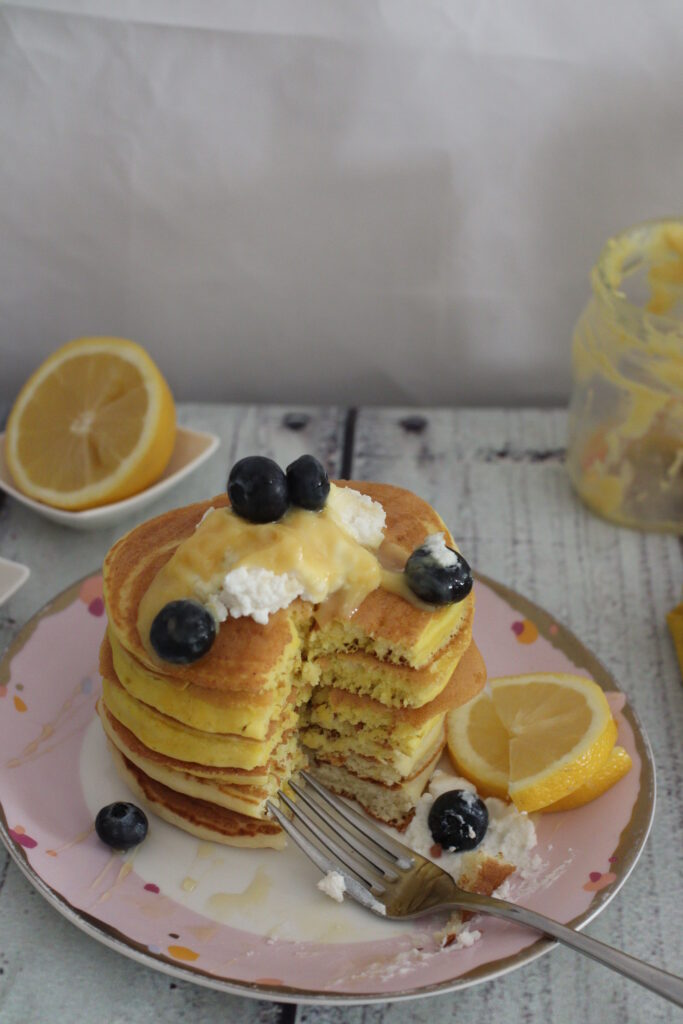 What are the different ways to serve pancakes?
You can serve in a variety of ways according to the occasion.
As a pancake board or platter.
Stack of pancakes.
Mini pancakes as cereal.
Small 3-4 inches on a skewer along with fruits
What to serve with pancakes?
Here are some of the condiment ideas that go well with pancakes.
Syrups like Chocolate, butterscotch, maple syrup, honey
Assortment of fruits
Nuts
Cream, ice creams
Yield: 8-10
Mini Pancakes with Master Recipe of Pancakes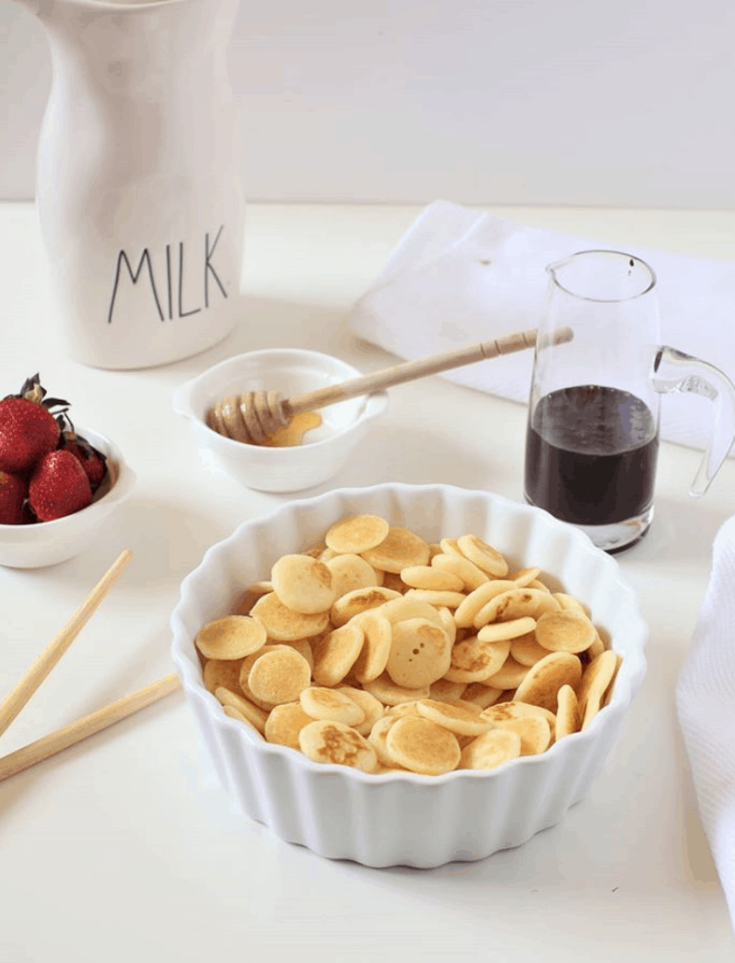 Additional Time
15 minutes
Ingredients
1 cup flour
1 cup milk/buttermilk
1 egg
1 teaspoon baking powder
1-2 tablespoon sugar
1 tablespoon melted butter
pinch of salt
1 teaspoon vanilla
Condiments to serve (see notes)
Instructions
Mix all the ingredients in a large mixing bowl using a hand whisk.
Do not over mix.
Make pancakes in a pan on medium heat, approximately 2 minutes on each side.
Notes
If using buttermilk, add 1/2 teaspoon of baking soda
You can easily double the recipe
For the variations check the post
Condiments - Fruits, nuts, cream, syrups
This recipe has been featured on Mashion, read here.
Video recipe of pancakes here.
If you want to make healthier pancakes, you can find the recipe here.
Summary
Recipe Name
Author Name
Published On
Preparation Time
Cook Time
Total Time
Average Rating





Based on 1 Review(s)