Ramadan is upon us Alhamdolillah and we are enjoying every bit of it. As many of you may be aware that it the sacred month of fasting for all the Muslims around the world. The schedules get tighter due to religious activities, specified meal times and this year it is coupled with kids vacations and heat wave in Middle East. Many festivities and traditions are associated with it like feeding poor people, enriching your souls, giving more charity and in practicing self-control.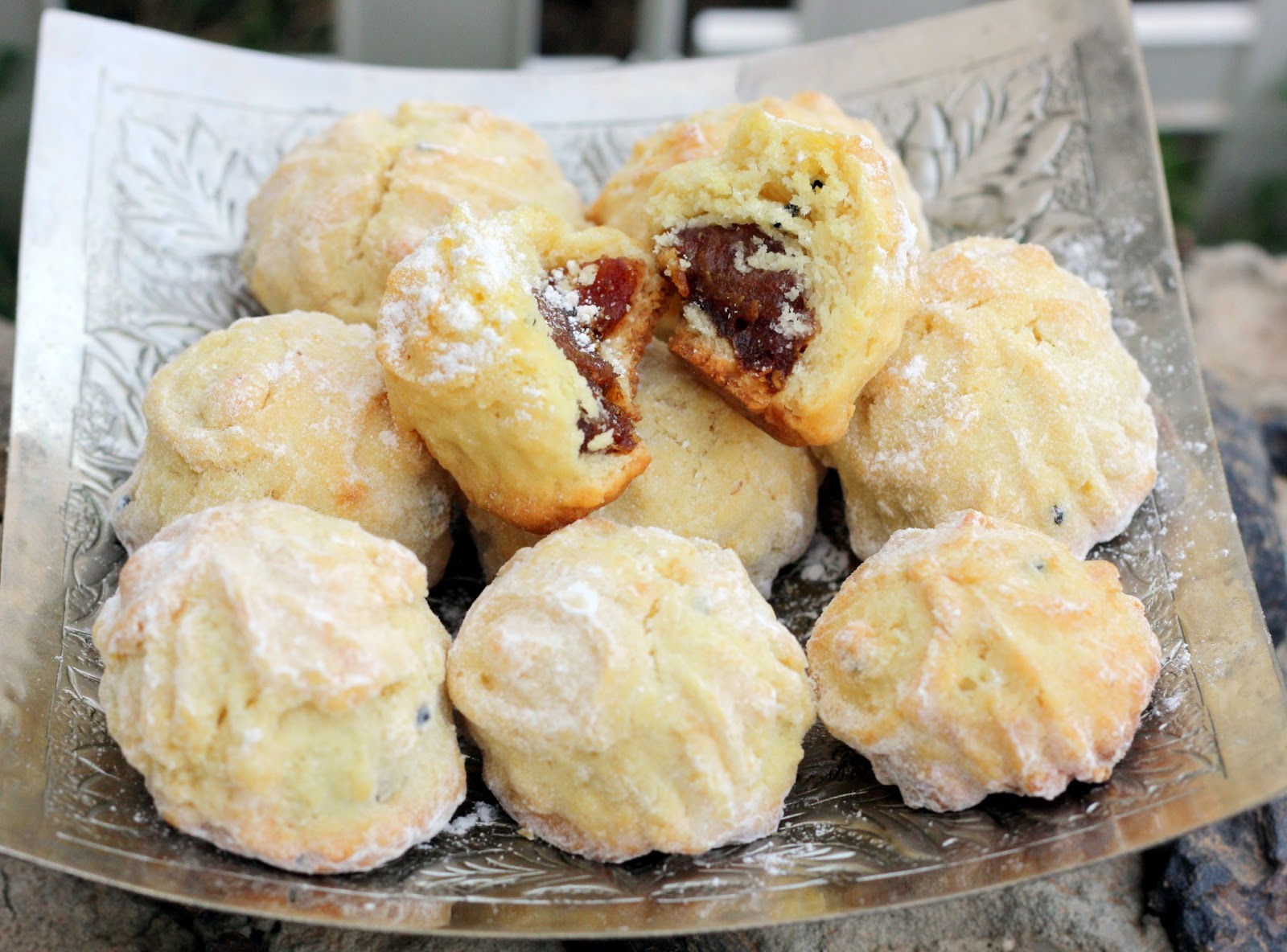 But body needs food and that too good one. In this post I am going to share a very nice recipe of a stuffed cookie called Ma'amoul which is very popular in Middle East. Residing in this part of the world, I want to take the opportunity to learn its diversified cuisine. Ma'amoul, generally said to have its origin in Lebanon but it is equally popular in the entire region and particularly in this month. My grandmother who lived in Iraq for quite sometime used to make a different version of this cookie. This recipe is a slight adaption from my grandmother's recipe and from my Egyptian friend and neighbor. Many recipes you will find with semolina, however I did'nt had much success with that. So here is more simplified and quite easy version of this wonderful cookie with added homemade goodness.
Its filling varies like walnut, pistachios, figs etc. but I have used plain dates. Traditionally, they are prepared using a mold as pictured below.
Date Ma'amoul
Ingredients
Dough
Flour 2 1/2 cup
Butter softened 1/2 cup
Shortening or clarified butter 2 tbsp
Baking powder 1 tsp
Egg 1
Caster Sugar 1/2 cup
Black Nigella seeds 1/4 tsp
Salt 1/2 tsp
Milk to bind
Filling
Soft Dates 8-10
If your dates are not soft, you can try soaking in hot water for sometime. Mine were sweet enough and did'nt need any added sugar
Powdered Sugar to dust
Method
1. Remove pits from the dates and make paste using food processor.
2. Combine all the ingredients except milk.
3. Start making a dough adding milk gradually until a smooth soft dough is prepared.
4. Take the wooden mold and dust with flour so the dough does'nt stick in its grooves.
5. Put a small piece of dough according to your mold size. A simple guide is that you take the same size as it fits in the mold.Then you press your fingers to make space inside and place the date mixture. The dough that has come out from the sides , use it to close the cookie.
6. Tap it gently on the working surface to take out the cookie. Place on an ungreased baking tray.
7. Bake in a pre-heated oven at about 350F for 20 mins until golden brown.
8. Dust with icing sugar. These cookies keep well in an airtight container.