These eggless Marble Cookies are typical Pakistani Bakery style Biscuits found in almost every Pakistani bakery with variations. Their texture is just melt in mouth with the crunchiness and crispness expected from a cookie. I learnt these from a seasoned Pastry Chef in Karachi's culinary school and since then haven't looked for another recipe.
How do you make marble cookies?
The recipe is super simple and consists of basic ingredients like flour, butter, sugar and cocoa powder. A bit of lemon juice is added to count for that deep flavor and aftertaste but along with pinch of salt, it makes the cookies more palatable and less sweet.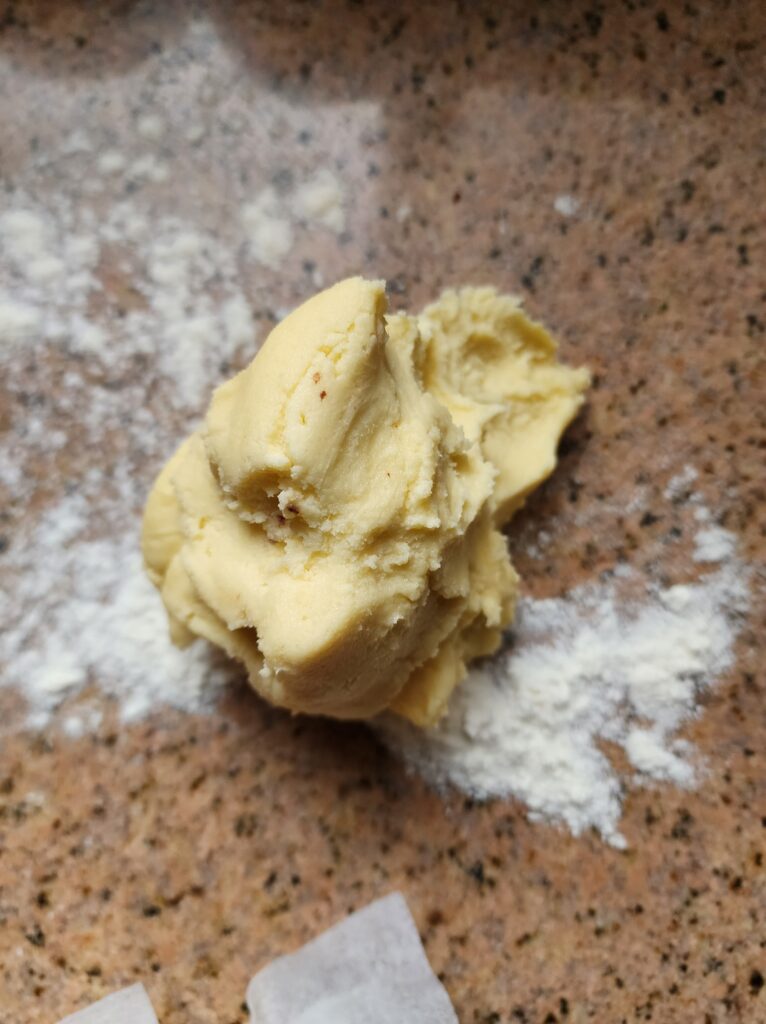 Which sugar to use in Marble Cookies?
In my opinion and experience, cookies like these yield the best texture when icing/powdered/confectioners sugar is used. By these I mean cookies like, shortbread and zeera biscuits (cumin cookies). Recipes of both can be found here and here.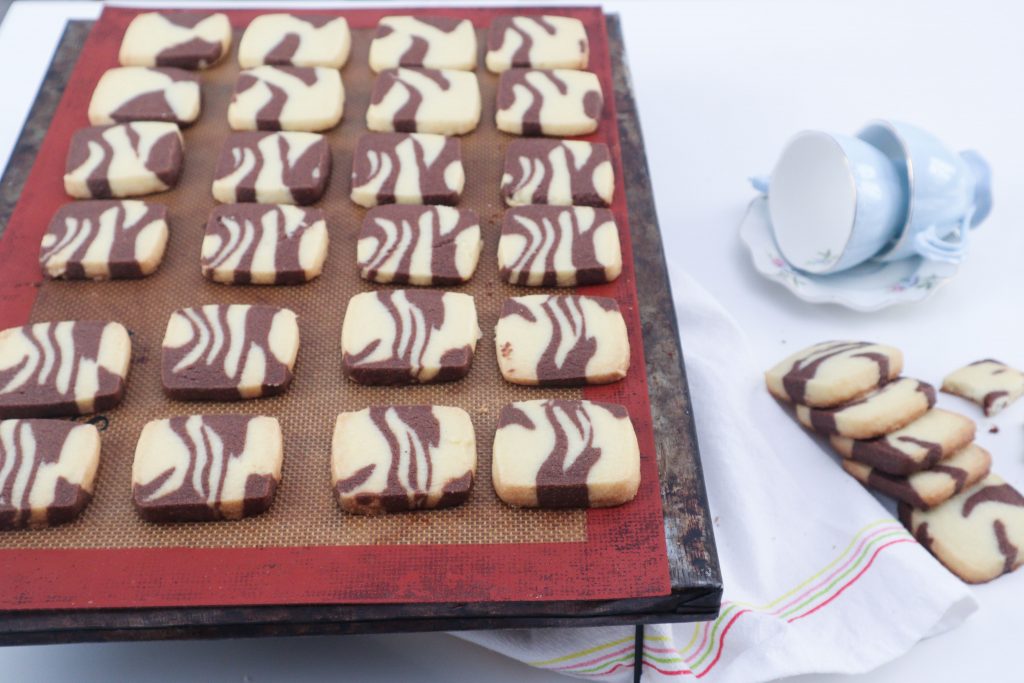 Why it is important to chill the cookie dough?
Most of the cookie recipes will call for chilling prior to baking and this is no different. Chilling cookie dough or cut out cookies will solidify the butter in it and will help in retaining the shape of the biscuits and prevent unnecessary spreading.
How to store Marble Cookies?
These cookies when baked store well at room temperature in an airtight container for upto a week. You can also choose to wrap the log and store it in fridge for a couple of days or in freezer for upto 1 month. Cut cookies can also be stored in same way.
Can I make Rainbow Cookies?
I haven't made it myself but I see no reason as to why not. Just add powdered color to the dough just like cocoa powder or gel paste to get different colors.
So let's start with the recipe and procedure to make these beautiful eggless marble cookies.
You can find a playlist of cookies and biscuits on my YouTube channel here.
Yield: 40-50 Cookies
Marble Cookies
Eggless marble Cookies - a staple for Pakistani evening tea time
Additional Time
30 minutes
Total Time
1 hour
15 minutes
Ingredients
250 grams or 1 cup plus 1 tablespoon Soft Butter
125 grams or 1 1/2 cup icing sugar
325 grams or 2 3/4 cup flour
1 tablespoon lemon juice
pinch of salt
1 1/2 tablespoon cocoa powder
Instructions
Beat butter sugar until just combined.
Add in lemon juice and mix well.
Add in salt and flour and mix until just combined.
Take out all the mixture on a working surface and knead lightly till combined and forms a soft dough. (See Notes)
Portion 1/3 of the dough and add in cocoa powder, mix until well combined.
Roll out logs of the two dough portions.
Twist them together like a rope, joining and pinching where required.
Give it a log shape pressing from smaller side
Either square shape or circular cylinder shape can be given
Chill the dough for an hour
Cut 1/4 inch slices and arrange them on an ungreased baking tray or parchment or silicon sheet
Bake in a preheated oven for 10 minutes at 350 F until golden on sides and bottom
Cool completely before serving.
Store in an airtight container for up to a week.


Notes
If the dough is cracking or breaking just put it together by gently pressing with your hands.
You can also reserve 1-2 tablespoons of flour and add if needed.
Use soft but not melted butter.
Summary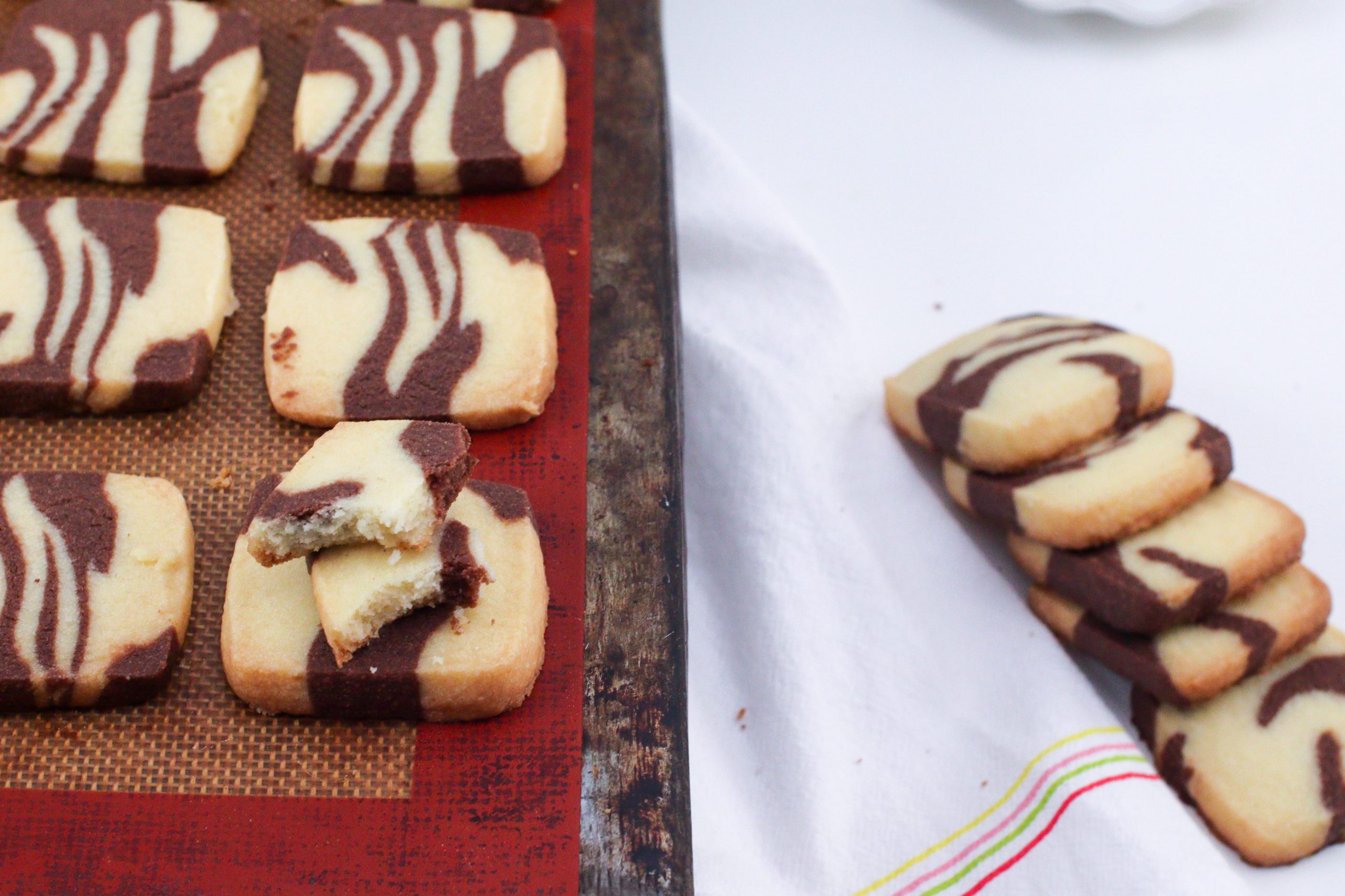 Recipe Name
Author Name
Published On
Preparation Time
Cook Time
Total Time
Average Rating





Based on 1 Review(s)