Eid Mubarak – to all the Muslims celebrating! Here are my top picks – 15 + crowd pleasing ideas to celebrate and enjoy Eid with family and friends and less time in the kitchen.
What is Eid-ul-Fitr?
Eid-ul-Fitr – one of the two celebrations in Islam, marks the end of month-long fasting (not eating drinking and abstaining from other acts from dawn to dusk) in Ramadan. It is the 2nd most important occasion in Islamic calendar and is celebrated with great enthusiasm and joy by Muslims all over the world.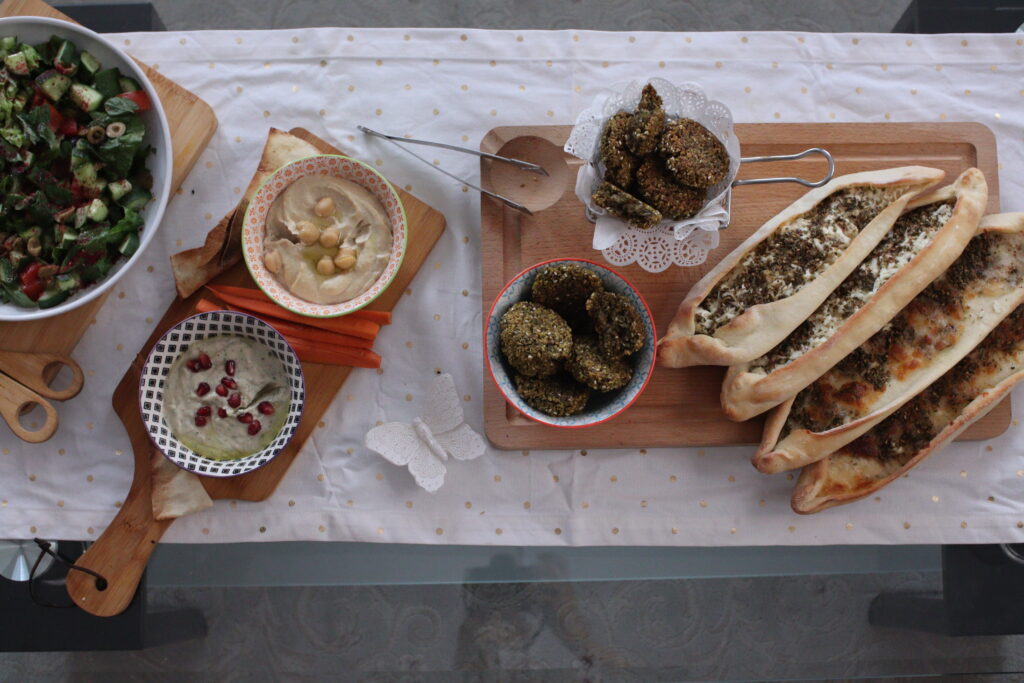 When is Eid-ul-Fitr celebrated?
Eid-ul-Fitr is celebrated on 1st of Shawwal – 10th month of Islamic Lunar Calendar. It is a festival for spiritual renewal, rekindling faith, extending generosity and spreading joy!
What are some traditions followed on Eid?
Eid is an occasion where families and friends come together to celebrate.
Special prayers are offered in mosques and congregations
Exchange of gifts, greetings and Eid money given by elders of the families
Paying Zakat-ul-fitra to poor and needy
Most importantly it is time for reflection, forgiveness and gratitude
It is also marked by wearing best (often new) clothes and beautiful Henna designs and glass bangles for girls and women
FOOD!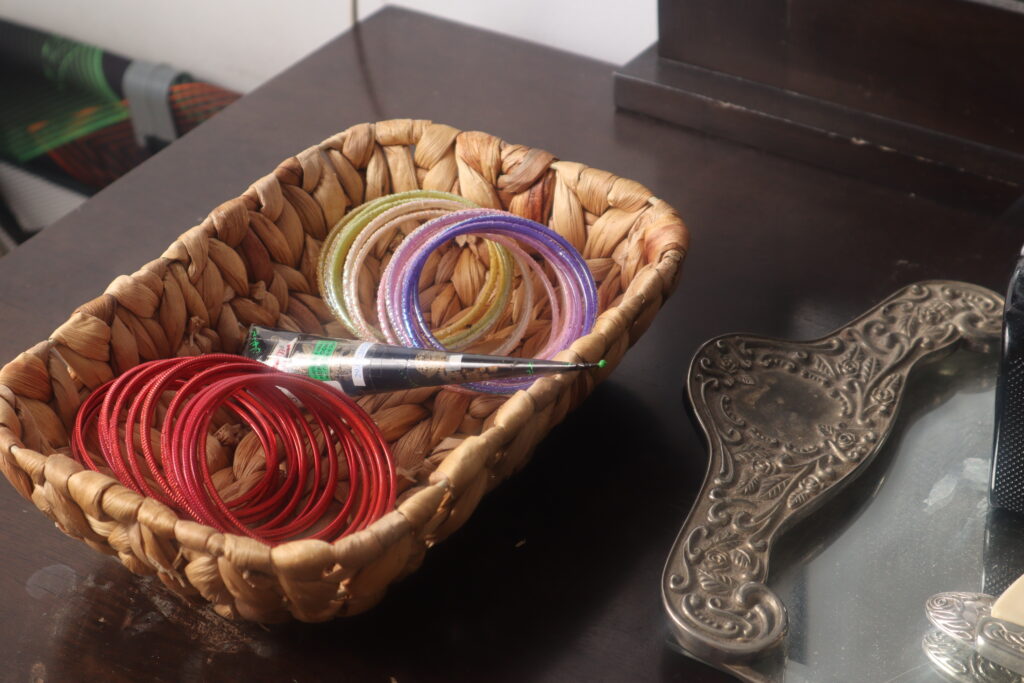 Top 10 tips to design and execute a fuss-free, make ahead Eid Menu for Eid brunch
Guys, we have just ended month long fasting, abstaining from food and drinks even water so keep it light and easy on the body. A well-balanced, different from typical Ramadan menu and easy to prep (and digest) ,serve and preferably make ahead will be ideal.
I would personally suggest to pick

1-2 appetizers/starters (non-fried)
2-3 mains (depending upon the guests)
2 sides
2 sweets

Your menu should be well-rounded and balanced

vegetarian and non-vegetarian option
healthy options
fresh drinks, hot beverages
traditional and some new dishes

Keep a theme in mind or at bare-minimum a color palette in mind plus

Decide the serving platters, arrangement and placement beforehand
Do all the groceries and necessary hosting items like tissues etc. early
Decide where you will serve, where you will let your guests enjoy food and where will you catchup and chat
Make enough space and room for your guests to accommodate like bringing in extra chairs and arranging floor seating

Decide the time and nature of your gathering, is it going to be

brunch, breakfast, dinner, lunch or tea time
or is it going to be an open house (people come at their own convenience in a pre-defined time frame

Get yours and your families clothes ready along with accessories, no last minute decisions
Get cleaning, organizing to manage and execute the upcoming hosting. Arrange candles, essential oils, diffusers, room sprays so your guests can have a refreshed feeling when they enter your house. Do not put everything to last minute. Linen and cushion cover changes and other stuff can be done a few days before.
Remove the overwhelm and let go perfectionism, just do what you can. Enjoying the process and cherishing the moments is more important then fretting about trivial issues. Get help and involve the family by assigning appropriate tasks to family members.
Take pictures and videos, a lot of them – with your food, with the family, aesthetic, staged, posed and spontaneous. Make great memories.
Bonus – Practice a family tradition that is unique to you or your family when you were growing up. For me my mum always used to have and still get new bedsheets, new or freshly washed sofa, cushion covers and throws, fresh flowers. My daadi made her typical sheer khurma and send out to all neighbors. My phopo always used to give Eidi in Envelopes. Using a particular dish or crockery just evokes a certain nostalgic emotion and feeling. My chacha used to post cards for every family member although he lived in the same house.
These memories are always cherished with a big smile. Now here are some ideas you can incorporate in your Eid Menu.
Eid Food Menu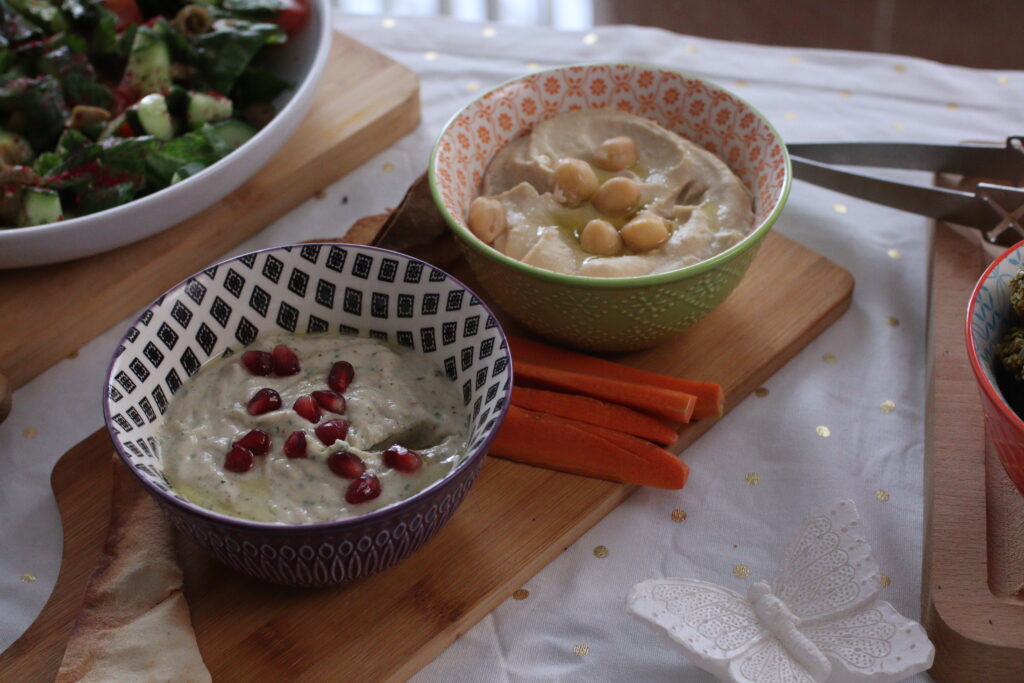 Appetizers/Starters
A dip is a great way to serve a crowd.
Hummus, Mutabbal with vegetable sticks, pita crisps arranged in a platter or individual shot glasses
Cream cheese on cucumber discs or saltish crackers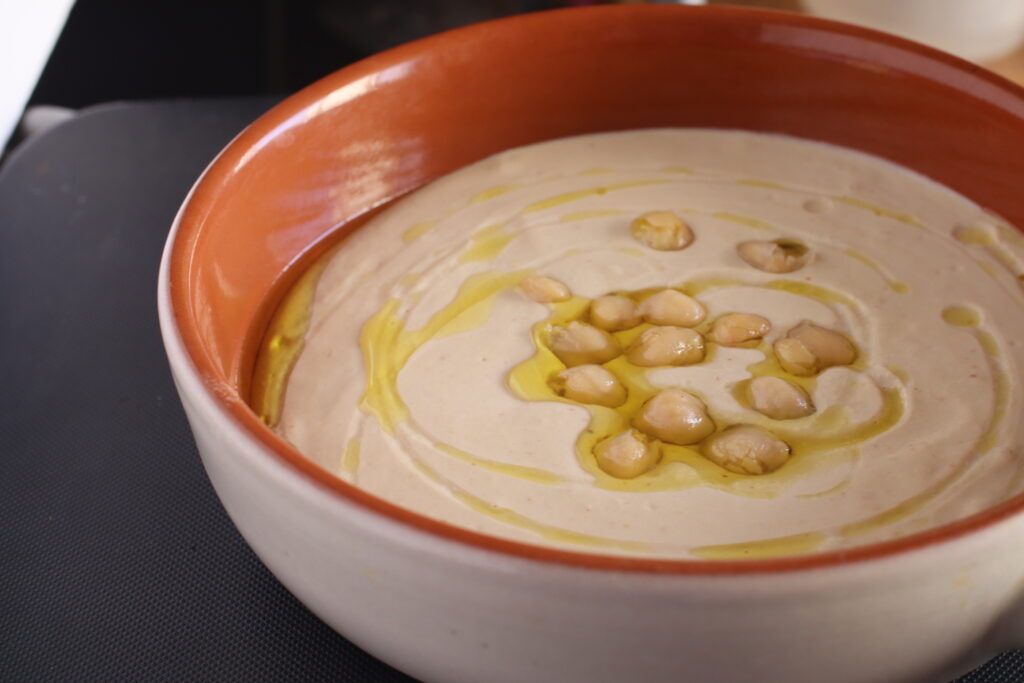 Mains
The cult classic Halwa Puri Aaloo – dough, balls can be made ahead and kept covered in fridge.
Pakistan's favorite breakfast – Parathas with omelette
Middle Eastern inspired with fatayer, shakshooka, falafel and salad
A fusion affair – Mini Dinner rolls served with Dam Qeema, chicken gravy or cholay ka salan
Quiche or Moussaka with a hearty salad is also my favorite combination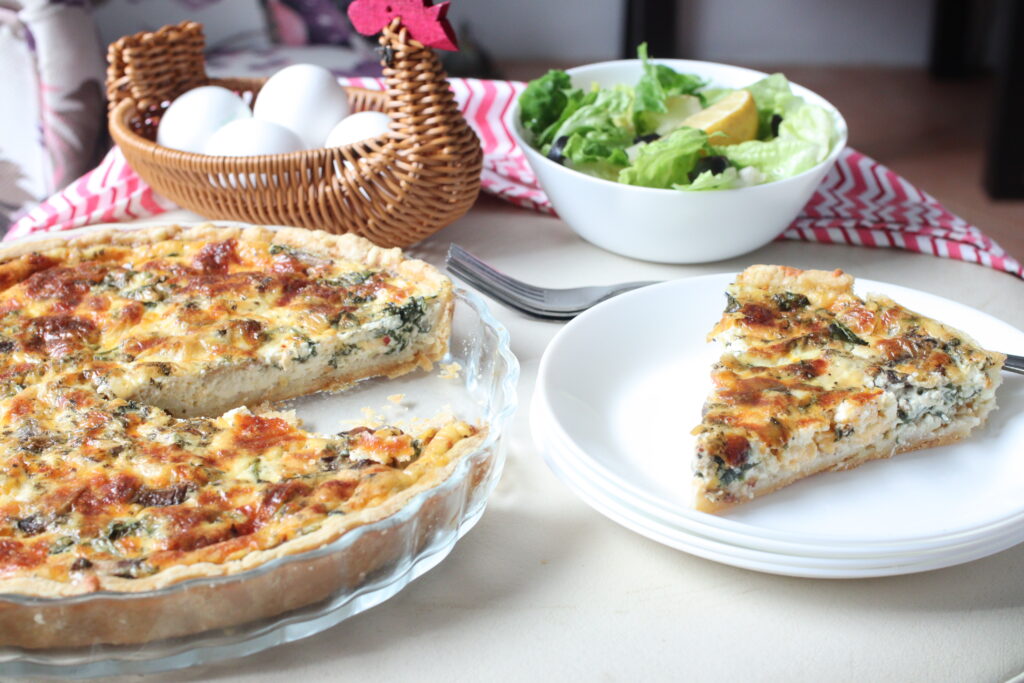 Sides
Salad, savory scones, Parmesan Chicken can also be very different and appealing to the crowd.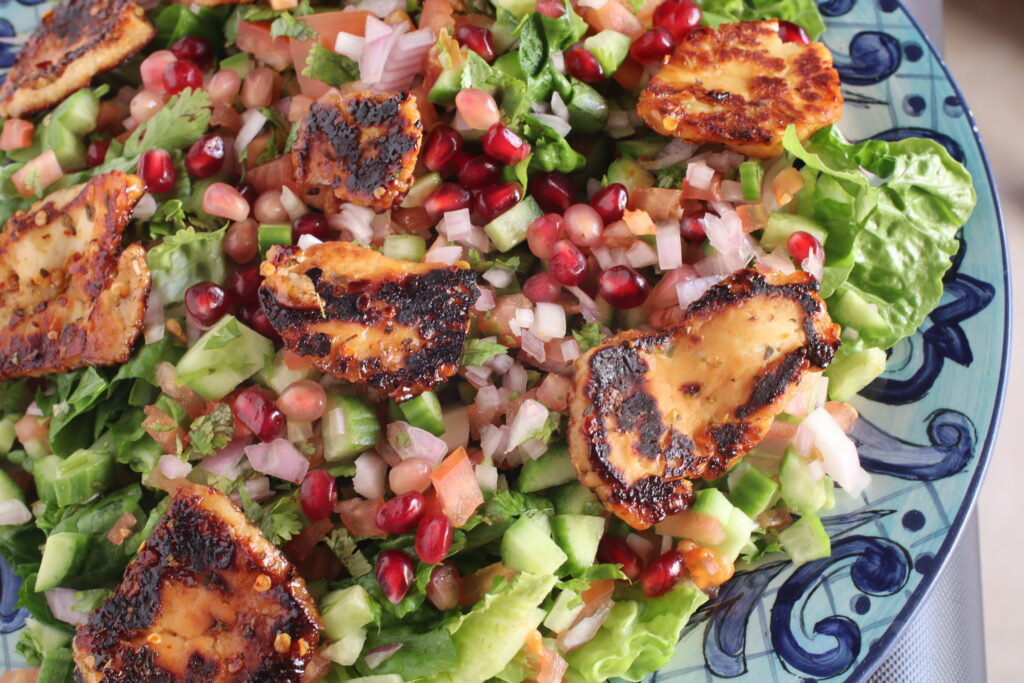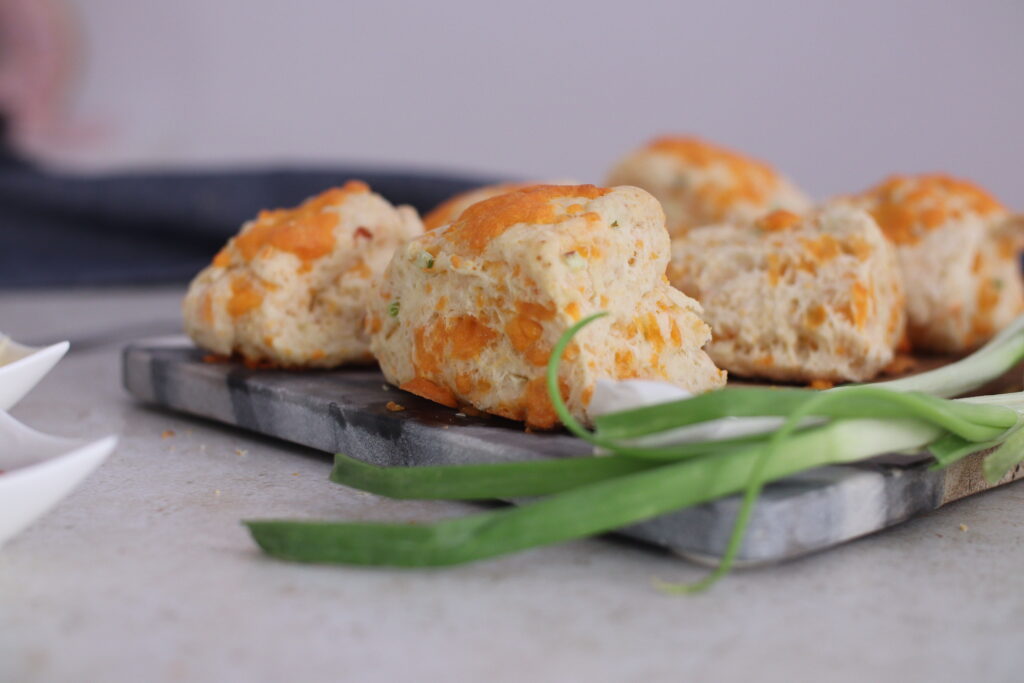 Desserts/Sweet
Eid is not complete without Ammi kay hath ka Sheer Khurma. I only prefer how she makes and I have shared the recipe here.
Besides that we always used to have a jar full of cookies. I have over 20 cookie recipes you can find here.
A great way to utilize leftover dates from Ramadan is to make these Date Filled Cookies Maamoul and/or Date Energy Balls.
A nice warm cake like apple crumb cake (yields a big cake for a crowd) to go with that last cup of tea can be great addition to your Eid Menu.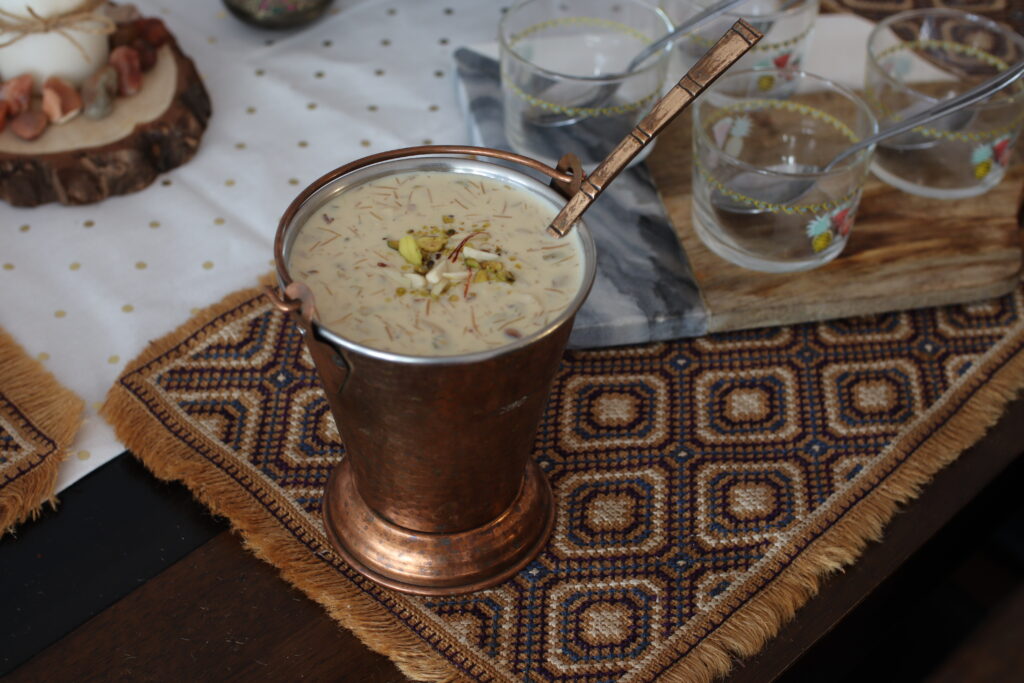 Drinks
A nice cold, mint infused Lassi, a refreshing watermelon juice or shikanjabeen (lemonade) are ideal to go with the heavy meal and wash everything down. This can be optionally followed by a hot beverage like tea or coffee.