Today I am sharing world's best chocolate chip cookies. I make these best thick chocolate chip cookies at least every two weeks because they are easy, kids love them and they are way better than store bought ones. Try this home made chocolate chip cookies recipe and you will never look for another.
Reasons to make these Chocolate Chip Cookies
They are easy to make and recipe is very simple and fool proof
These are chocolate chip cookies with no baking soda
This is a versatile recipe, and you can replace some of the flour with whole oats and add nuts
Use chocolate chips, dark, milk, chunks, any will work
If you want chewy cookies, you can use melted butter and if you prefer soft cookies, then use room temperature soft butter
How to store Chocolate Chip Cookies?
Baked Chocolate Chip Cookies can be stored at room temperature in an air-tight container.
Refrigerating Chocolate Chip Cookie
You can choose to make the batter and refrigerate it for a day, in a covered container, slightly bring to room temperature before scooping them out.
Freezing Chocolate Chip Cookies
After preparing the batter, make scoops, line them on a baking sheet and freeze, covered properly. When baking, directly place them in a pre-heated oven, no thawing required.
How to make hard brown sugar soft again?
In simple words, when moisture of the brown sugar evaporates, it becomes rock hard. There is a very simple science backed hack to make it soft and usable again.
Place a slice of bread – whole wheat or white and place it in the airtight container in which you have placed brown sugar. After several hours, the hardened brown sugar would have softened.
You should change the bread slice every week or just before a day when you want to use it.
I do not recommend microwave, and using a processor is a big no.
How many carbs in Chocolate Chip Cookies?
This recipe yields 12 cookies, each approximately has 200 calories.
How many cookies are in a batch?
This batch makes 12 medium size chocolate chip cookies.
How to measure chocolate chips?
You can use measuring cup for this recipe to use 3/4 cup of chocolate chip. This is for regular sized chocolate chips. This ingredient however can be used approximately, a little more or less will not effect the recipe.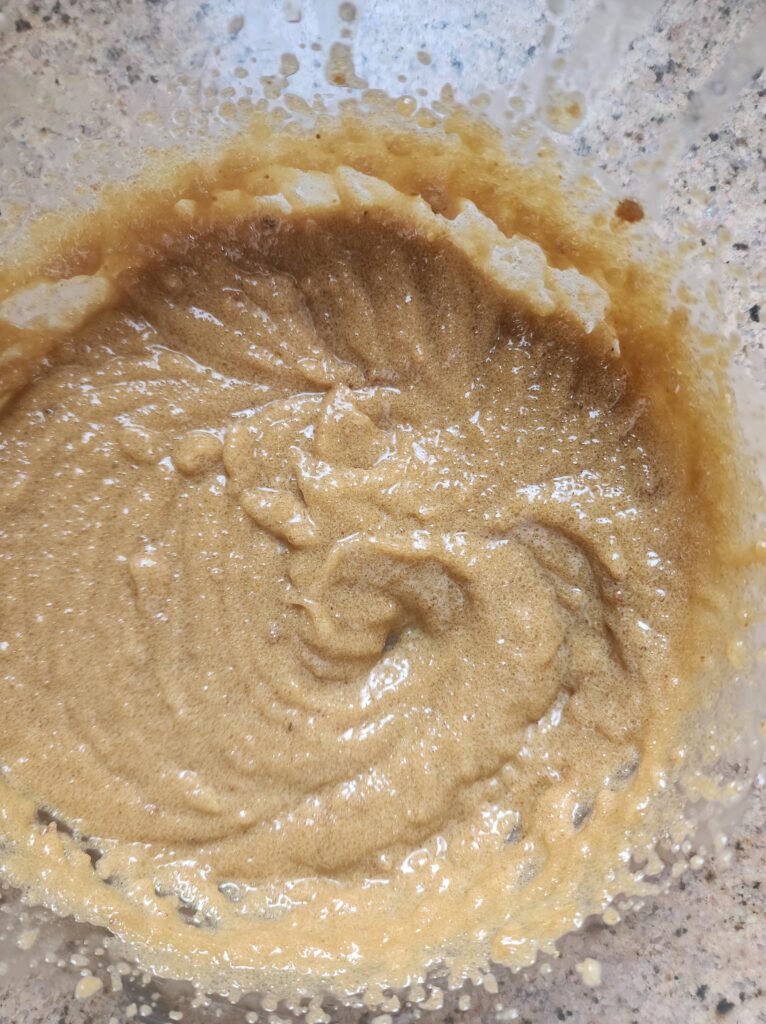 Yield: 12 cookies
Home made Chocolate Chip Cookies Recipe
World's best home made Chocolate Chip Cookies!
Additional Time
45 minutes
Ingredients
1/2 cup Butter (soft or melted) *
1/2 cup Brown sugar
1/4 cup Granulated Sugar
1 egg
1 teaspoon baking powder
1/2 teaspoon vanilla
1 1/2 cups Flour
1/2 - 3/4 cup chocolate chips/chunks
Instructions
Beat butter and both sugars with hand whisker or electric beater.
Add in egg and vanilla, continue beating.
Sift in flour and baking powder. Mix until a soft dough is formed. Do not overmix.
Add in chocolate chips.
Make small balls. If mixture is very soft, simply drop in tea spoon full on baking sheet lined with parchment paper or greased baking tray.
Bake in a pre-heated oven at 350 F for 8-10 minutes until golden brown.
Cool for 10 minutes before devouring.
Notes
* Use soft room temperature butter for thick soft cookies, use melted butter for chewy cookies.
You might also like
You might also like Chocolate Chip Cake.